Ryan De La Hoz lives and works in San Francisco, California.  His work has been exhibited throughout the United States, as well as the Philippines, Japan, Hong Kong, Germany, Canada and the UK.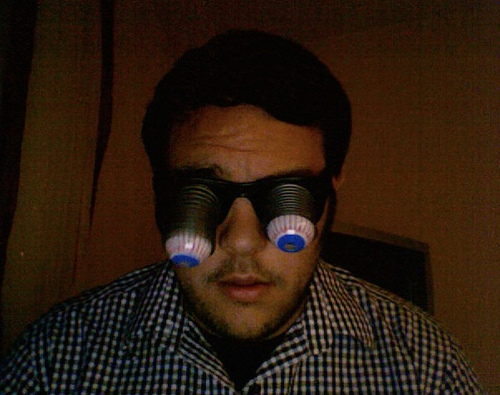 If you had to explain your work to a stranger what would you say? I have almost ceased trying to explain. I think I make my best work when I am reflecting on a lonely time, and have since recovered. Perhaps the subjects in my work are in the storm before the calm, perhaps they are lost forever. I like to think that there is a light at the end of the tunnel.
What materials do you use in your work and what is your process like? My work on paper is entirely ink and hand cut paper. I still call them drawings. This process developed naturally over time and makes some people believe that my work is digital and/or painting. I do not have a sketchbook but I make a lot of thumbnails on bits of receipt tape and post-it notes, etc. that I cram in my wallet. Later on I take it all out and go from there.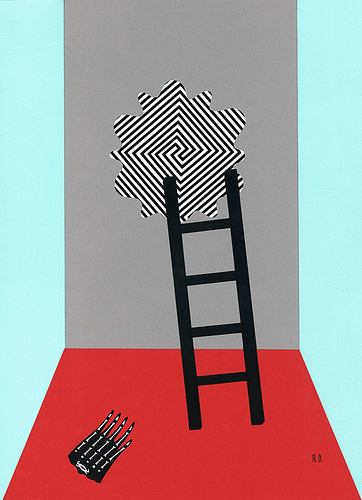 What kinds of things are influencing your work right now? Isolation, Perception, Freedom from oppression.
What do you want a viewer to walk away with after seeing your work? I like to think that anyone can overcome any negative situation that has been thrown at them. Maybe that you have to take whatever happens—let it empower you and make you stronger.
What are some recent, upcoming or current projects you've been working on? The wonderful artist Henry Gunderson has included me in a new project in which 20 or so artists are going to create their own solo shows in mini diorama art galleries, to be displayed at Ever Gold Gallery in San Francisco this summer. I am also going to be making some video work for Terroreyes.tv.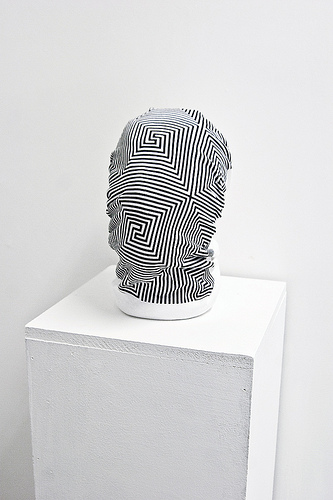 What do you do when you're not working on art? I have three jobs. I am a gallery guide at the Oakland Museum of CA, I curate 6 shows a year at Double Punch Gallery in San Francisco, and I am a gallerist at Project 1 in San Francisco. For fun I like to ride my bicycle and laugh.
How has living in San Francisco affected your art practice? Living in San Francisco has opened me up artistically and allowed me to rid myself of a lot of unnecessary things like cars and fast food. Making art in San Francisco has made my work extremely claustrophobic, I think. I have been creating work in a 4 x 12 foot space and I can see how this has affected my drawings: my work is lonely. I don't see this as a bad thing.
What are your thoughts about the art scene in San Francisco? I think because of the fact that not a whole lot of people actually buy work out here (compared to, say, New York or London) it makes for some pretty interesting stuff being made by people who don't much care if the work sells or not. I certainly believe that the best work isn't produced with thoughts of money and other nonsense.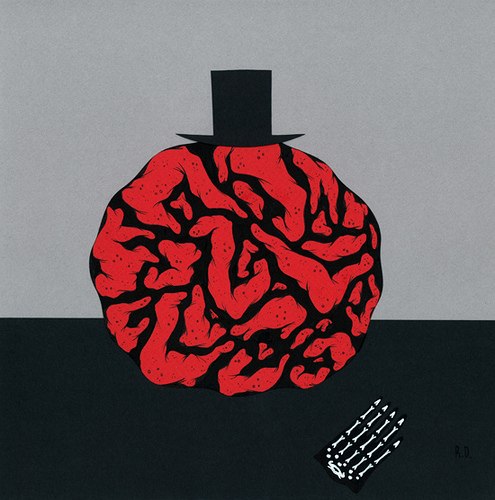 What was the last exhibition you saw that stuck out to you? This is a tie between Chris Duncan's "Eye Against I" at Baer Ridgway Sept 2010 and Ryan Travis Christian's "Sad Sacks" at Guerrero Gallery March 2011, both in San Francisco.
What artists are you interested in right now? Chris Duncan, Ryan Travis Christian, Eric Yahnker, Mark Mulroney.
Favorite music? When I am making artwork I usually go for instrumental stuff like Don Caballero or Hella or Battles. I also like Joy Division and Minor Threat.
What are you really excited about right now? Summer and all that comes with it (Blankets, Tents, Flashlights, Bike rides, Ice Cream).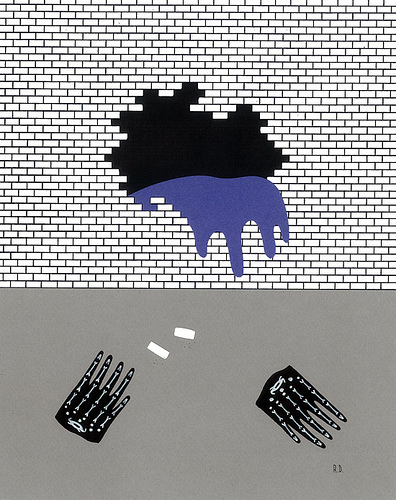 What were you like in high school? I was too worried about what people thought about me and lacked Team Spirit.
Any other upcoming shows we should know about? My next show is called "Now I'm Lost" and will be at After Life in San Francisco June 18th.  It will consist of about 8 new drawings. I have some other shows that will be announced on my website.