Robin Cameron is a Canadian artist living in New York City.  She is currently pursuing an MFA at Columbia University.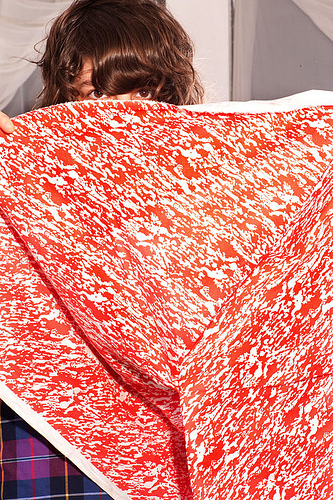 If you had to explain your work to a stranger, what would you say? I would say that I make artist's books, that I write and make things to put in those books.  That the work is conceptual but approachable and I'm trying to explain the narrative of my own life.  I would probably try to have a dialogue with them about what they think art is.
What materials do you use in your work and what is your process like? I've been experimenting with materials a lot since I've been back at school.  I used to just do some drawing and work with the computer, but lately  I've been playing with metal, wood, ceramics and collage.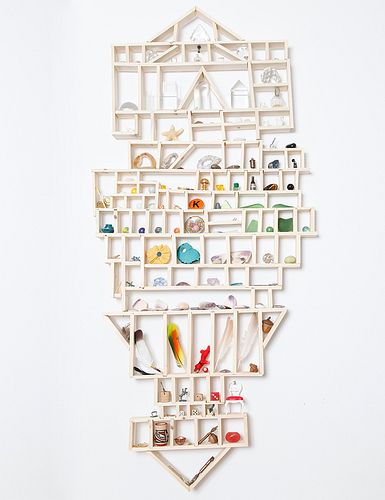 When did your interest in art begin? When I was a kid I used to draw all kinds of details on my stick figures that other kids would miss.  Earrings, fingernails all kinds of stuff like that. My kindergarten teacher told my parents that I should be in some art classes.
What kinds of things are currently influencing your work? A lot of my classmates at school, the faculty and the books at Avery Library.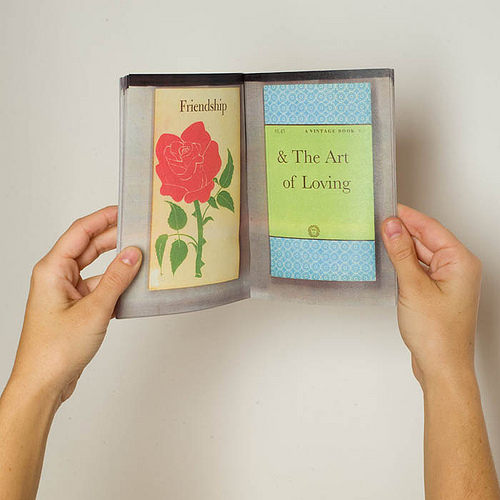 What artists are you interested in right now? Frances Stark, Hans-Peter Feldmann, Allen Ruppersberg, Carol Bove.  I think I'm going to take a history of avant-garde class next semester, I'm pretty excited about that.
What was the last exhibition you saw that stuck out to you? John Baldessari retrospective at the Met, Rauschenberg at Gagosian  and the annual show at White Columns.
What do you do when you're not working on art? It's probably pretty boring but look at other art, or maybe hang with friends.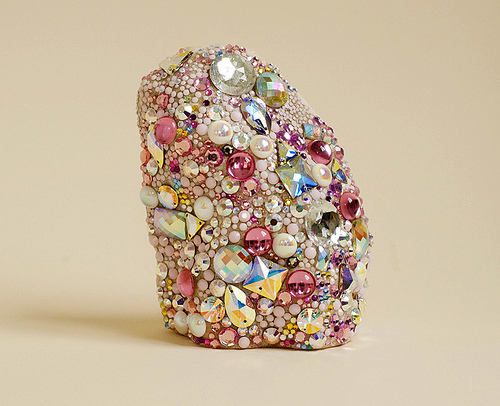 How long have you lived in New York and what brought you there? I've been in New York for 5 years, I moved there because I wanted to live in a big city where I spoke the language and I wanted to know New York in my lifetime.
If you could go anywhere in the world where would you go and why? I would go somewhere that I hadn't been before like Sweden, or maybe somewhere warm like Morocco or Bali — I'm from Canada originally.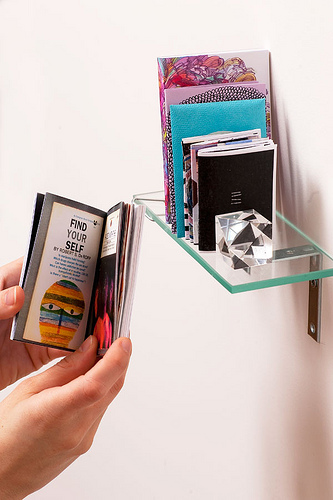 Top 3 favorite or most visited websites and why?
http://2or3things.blogspot.com/ — shows me things I wouldn't normally see
http://referencelibrary.blogspot.com/  — I like Andy's take on things
http://www.sightunseen.com/  —Goes inside studios / with artists I have never heard of
What's your absolute favorite place in the city or the world to be? In New York: The Picture Library, Printed Matter, Battery Park, Marlow and Sons and Vanessa's Dumplings in Chinatown. In the World: Probably my parent's cottage where I grew up, any parks in cities, Trinity Bellwoods in Toronto, Ueno Park in Tokyo, I'm sure there's more good ones that I've been to..