Robert Costello lives and works in Brooklyn. He earned a BFA from the University of Alabama in Tuscaloosa and an MFA from from Pratt Institute.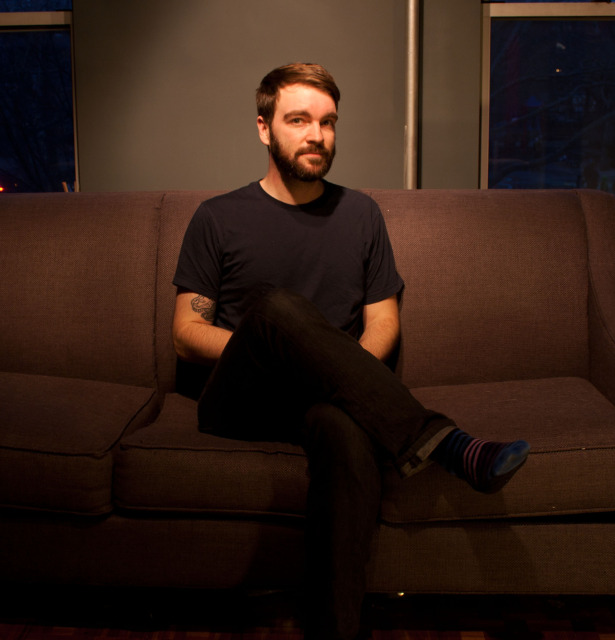 How did your interest in art begin?  I was always drawing as far back as I can remember. Typical things kids (boys?) draw, starting with stick figure battles, portraits of the cat. I'd copy comic books and do collaborative drawings with friends. The interest was always there, but I hit a pivot point as an undergraduate student. I was an English major at the time, and was enjoying it thoroughly, but then I added a couple of studio classes to my schedule and realized immediately that that was where I needed to be.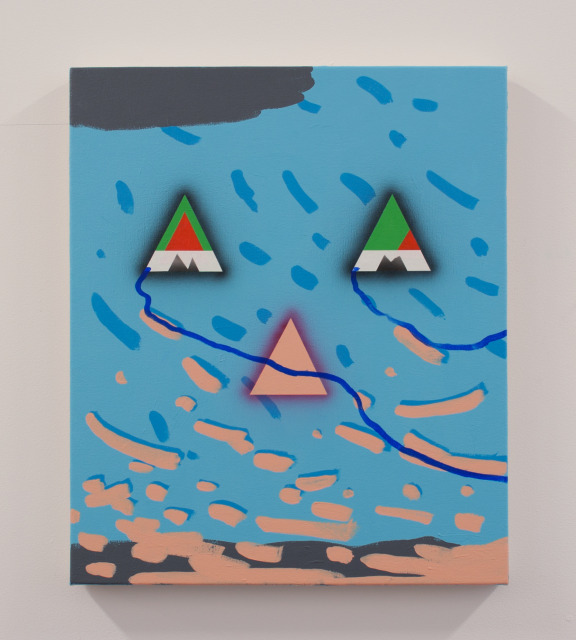 What materials do you use in your work and what is your process like? I've been primarily working in acrylics for a few years now. I work up ideas in pencil, gouache, and in Photoshop. I can't, and don't want to, get away from the visceral sensations of working with traditional materials. At the same time, it is such a benefit to be able to alter composition, color, aspect ratio, etc. as quickly and easily as Photoshop, or similar applications, allow. Luckily, I don't have to choose between them.
How has your work developed within the past year? I've been coming out of a period of simplification, where I was focused on just certain aspects of the work, e.g., rhythm, color, composition. The past year has been an additive period, combining happenings that developed in the previous, more reductive, period.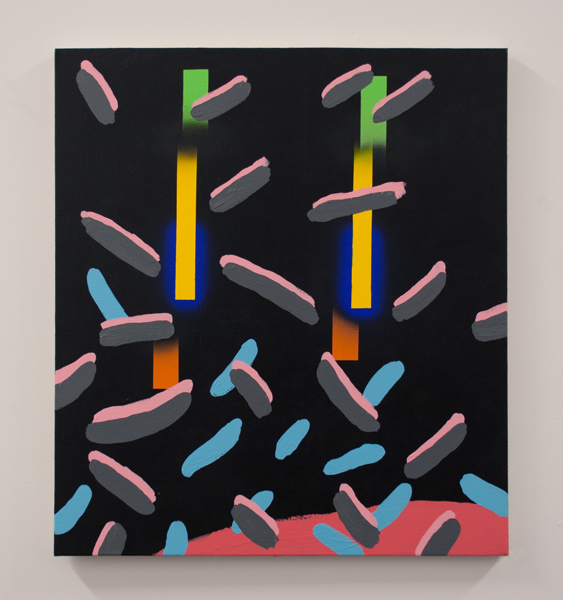 Can you share one of the best or worst reactions you have gotten as a result of your work? The best reaction I get and, really, the best reaction one can hope for is when someone says that my work gives them the urge to make something. That feeling is something I strongly value as an artist and as a viewer. The worst I've received is a blank stare of utter confusion. "Why would you do that?" But I find that people who are open and spend a little bit of time with the work often see things that I didn't think were visible, those elements that are there, but you imagine to be for your own secret enjoyment during the making process.
What artists are you interested in right now? Lately I've been enjoying the work of Barbara Rossi, Kenneth Noland, and Folkert De Jong. Those three have a lot of common elements that make sense to me. Their color decisions, for example, and they all have a serious vibe inlaid with a sort of whimsy, which resonates against the more austere elements, serving to bolster both the fluffy and the serious. I like Gordon Moore quite a bit. Jim Shaw and B. Wurtz are both interesting in that they both have made a lot of very different looking work. There is not really a formula that either follows, but you can follow the thread of their thinking in the work as it changes. And when you meet them, you get a strong sense of their genuineness as people and artists. Ed Paschke's work was very powerful to me when I was younger, and still is in ways. I could go on and on so I'll leave it there.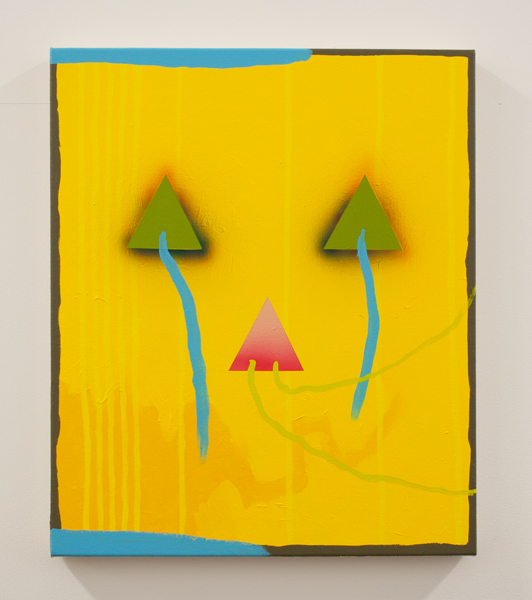 What are some recent, upcoming or current projects you are working on? I will have a few works in a show at 245 Varet, an artist run space in Bushwick, next month.  On April 6 and 7 I will have my comic shorts at MoCCA Fest, which is big indie comic fair at the 69th Regiment Armory in NYC. W+J will also be putting out a 7" this this spring.
What do you do when you're not working on art? There are a lot of other things that I am interested in, different types of making.  I'm working on a couple of short comic book projects and writing new music.  When I'm not working in the studio, I am mainly focused on music, specifically, my band Winston+Julia. It is a collaboration with fellow Pratt alum, Andy Jimison.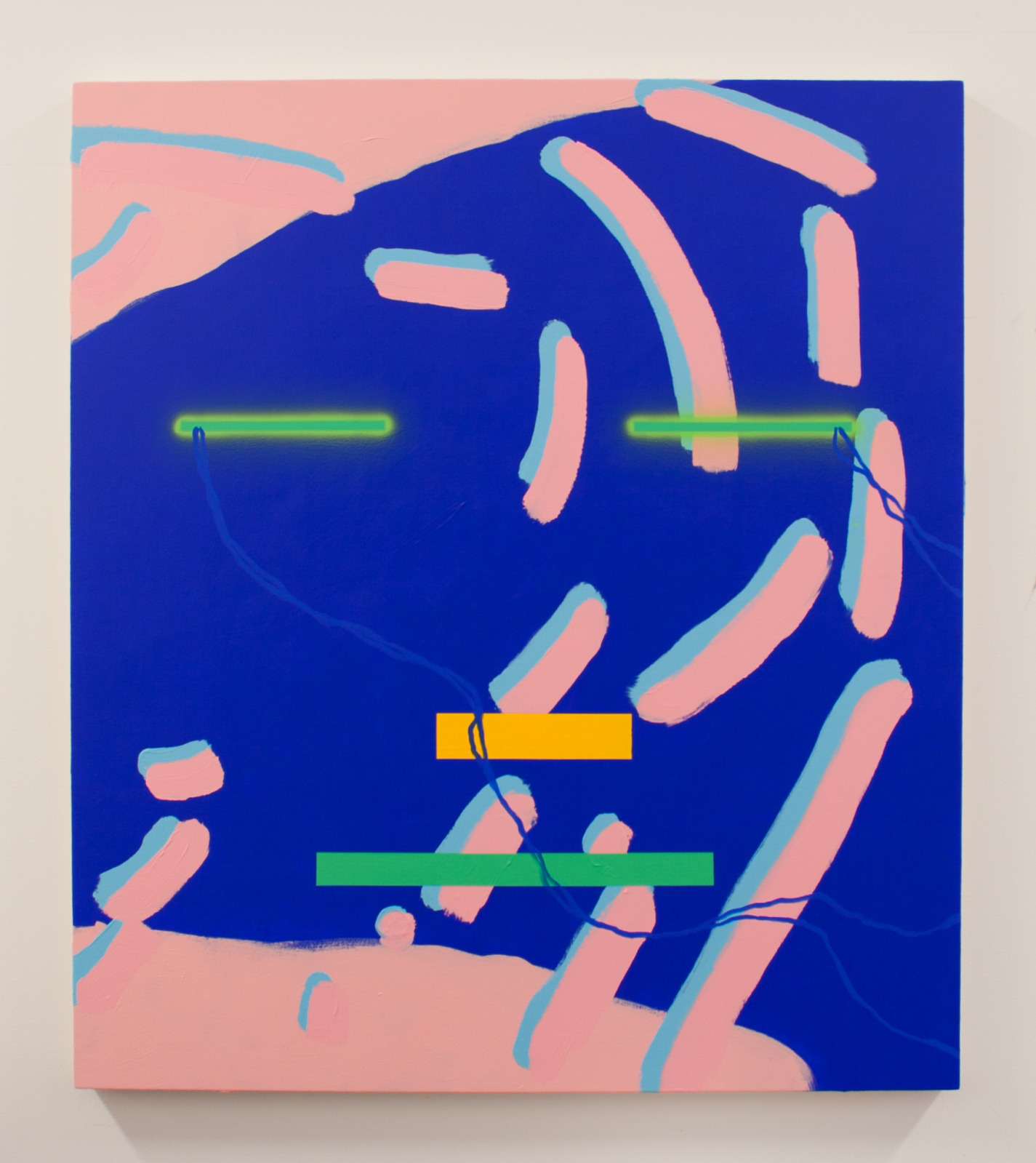 How long have you lived in Brooklyn and what brought you there? I've been in Brooklyn for about 7 years. I came for an MFA at Pratt Institute and stayed because it feels like home to me while nowhere else ever did. I often wonder what it would be like to live in New Orleans, though. I've been there several times and always loved it.
What are you really excited about right now? There is a Diplo remix of Gucci Mane's "Excuse Me". It's been out for a good long while now, but I can't seem to get over it. "Express Yourself" featuring Nicky Da B is pretty stellar as well. Interesting hip-hop is really exciting when it happens. Saul Williams, please keep
it coming.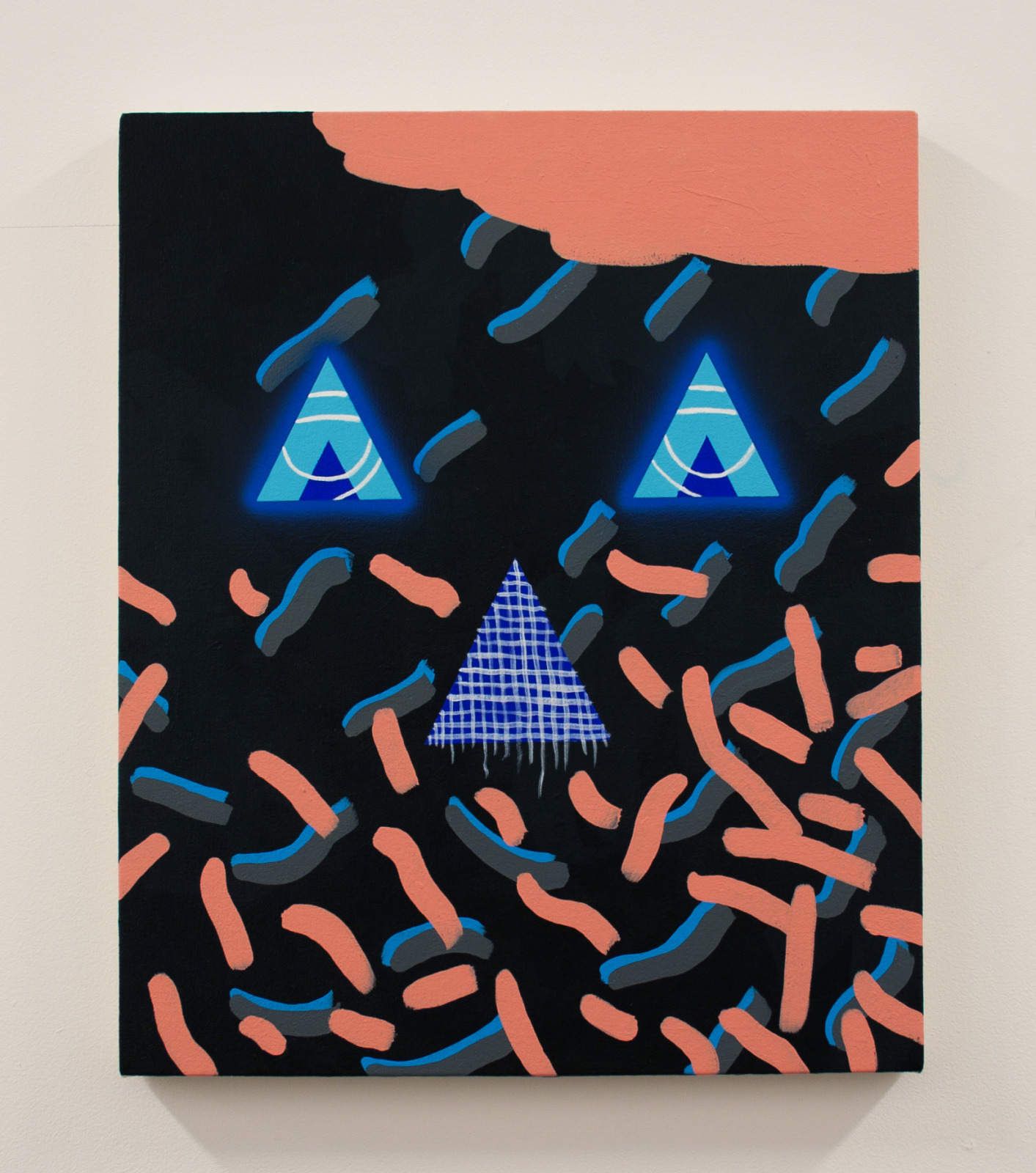 Favorite music? Broadly speaking, I have a taste for music that is sincere, smart, and dark. I am also not opposed to "fun". (The two things don't have to be mutually exclusive.)
What's your absolute favorite place to be? I need to move around, change the scenery. New York is great for having a multitude of environments packed into a small geographical area, parks, bars, awkward side streets and crevices. My wife and I have done a lot of work to make our small apartment feel like a place that is specifically for us. We are renters, of course, but it is worth it to make a space that is yours.