Born in Teheran, Iran, Navid Nuur lives and works in The Hague, The Netherlands.  He received his MA from Plymouth University England.  Navid recently had a solo exhibition at Kunst Halle Sankt Gallen in Switzerland.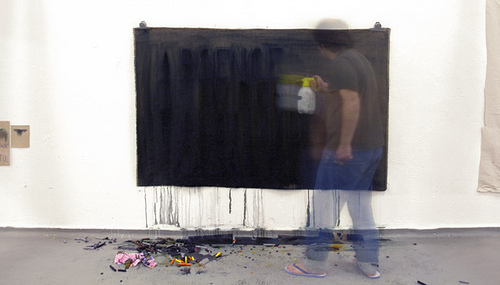 When and where did your interest in art begin? I think when I was 3 when I was playing with children's synthetic clay, which is hard and you have to squeeze it often to make it warm and soft.  What i did was put it on the radiator until it was soft enough, but one time I forgot to take the colored clay off on time and I found out that it had dripped all the way down.  This scenery made a very big impression on me.  From that day I only made radiator clay works.  My mother was not happy.  I only did three radiator works but I still remember them very, very well.  It took another 20 years before I could link this experience to art.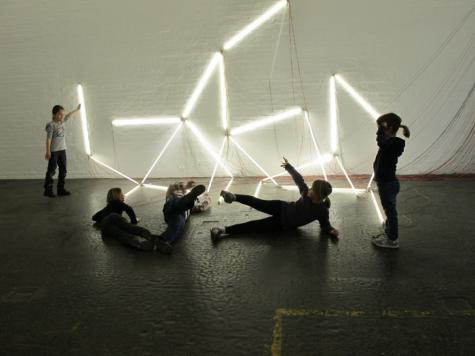 What materials do you use in your work and what is your process like? I do not think in materials.
What are some recent, upcoming or current projects you are working on? I do not really make works for projects or shows.  I create my works by inner tempo and then I see where they could be best displayed.  All focus must go from the inside out, never the other way around.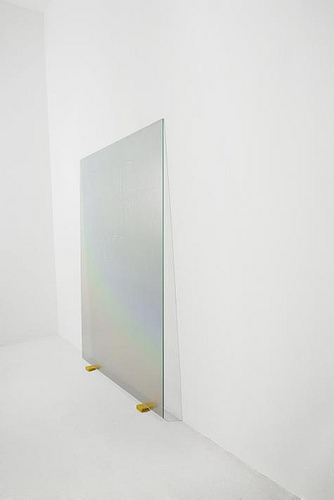 What is one the bigger challenges you and other artists are struggling with these days, and how do you see it developing? Not to get lost translation, but translating that which is lost
What's your favorite thing about The Hague? The sea and the forest are just an 8 minute walk from my house.  It's nice to retreat sometimes.
What are your thoughts about the art scene in The Hague? The Hague is quite known in Holland for their project space-based attitude.  Here is a small selection:  Walden Affairs, 1646, Nest, West, DCR Guest Studios and Stroom.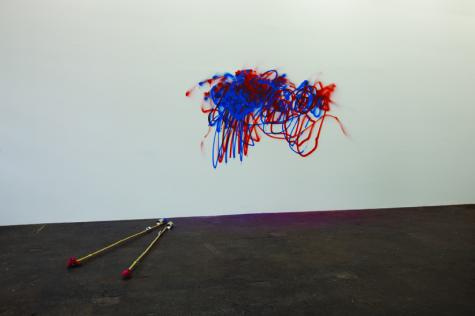 What do you do when you're not working on art? Eat and sleep.
If you hadn't become an artist, what do you think you'd be doing? Working with old people.
Favorite music? I really like my yellow korg kaossilator which I always have in my backpack when I'm going anywhere.