Max Warsh is an artist living and working in Brooklyn and is co-founder of Regina Rex in New York. He has an upcoming show at toomer labzda in New York City opening January 30th.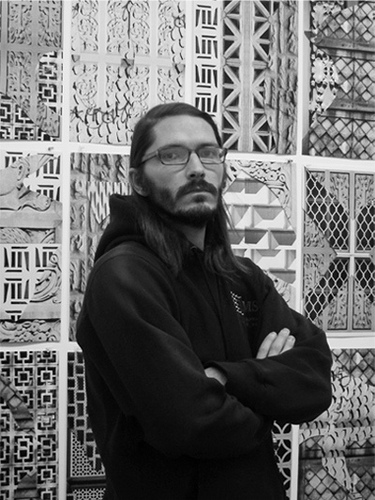 What materials do you use in your work and what is your process like? I take photographs of cast ornamentation, tile, blocks and brickwork on facades of buildings, then print them out in bulk to use as raw material in the studio. Using images that are inherently visually repetitive, I restructure the photographs and combine them with paint to create compositions that reflect the production and experience of various architectures.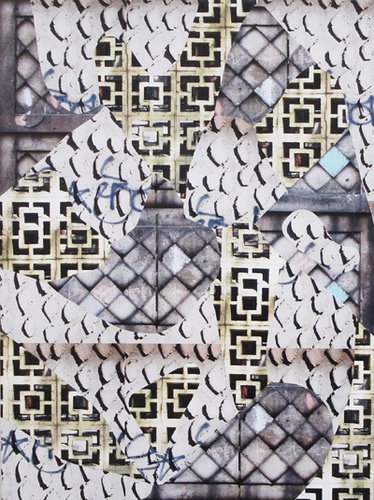 How did your interest in art begin? My parents are both poets, so I was always taken along to poetry readings as a child. Although I didn't become a poet, much of my interest in art coincides with an interest in language. Growing up surrounded by books also had a large influence on me. The combination of visual and informational density of shelves of books is something I am continually drawn to.
How has living in New York affected your art practice? Walking is an essential component to everything I make. Much of my work looks at the experience of a city as one moves through it. Being such a pedestrian-friendly town, New York is the ideal place for this form of investigation.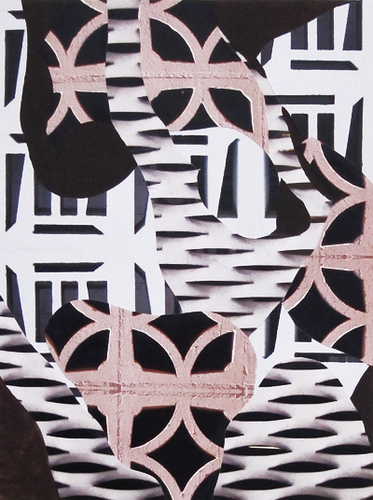 How long have you lived in New York and what brought you there? I spent the first 20 years of my life in New York City, then lived in Chicago and L.A. It's really hard to deny the magnetism of New York even though I'd still like to live in so many other cities. Having only lived in Bushwick for 4 years though, I have a lot more exploring to do around here.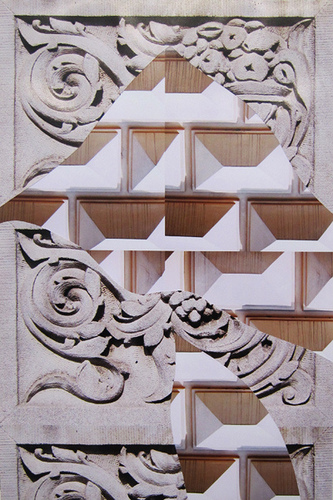 If you could go anywhere in the world where would you go and why? I would really like to spend some time around The Bering Strait in order to retrace the migration from Asia to North America that occurred when there was a land bridge connecting Russia and Alaska.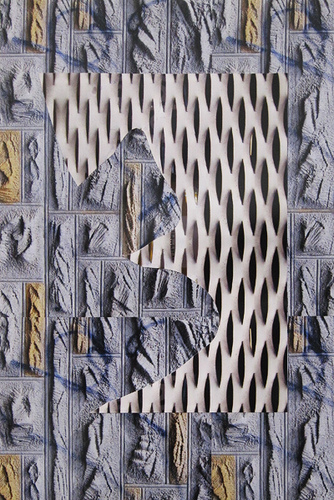 What are some recent, upcoming or current projects you are working on? I'm currently working on an upcoming solo show at toomer labzda in the Lower East Side, NYC. And I recently organized a show at Regina Rex called Yesterday Amphoric with work by Ginny Cook, Rosemary Mayer and David J. Merritt.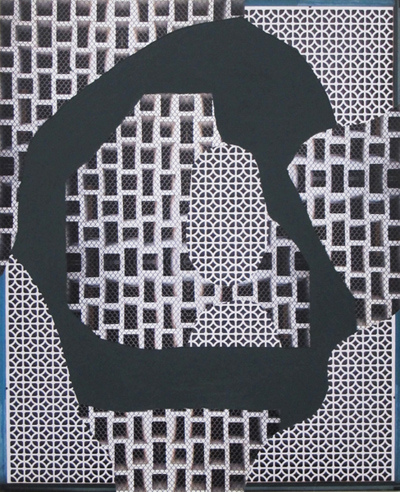 What kinds of things are influencing your work right now? Looking at the language of building facades over time, I'm interested in how our shifting relationship to privacy has impacted architecture and urban design. This is particularly relevant now as the boundaries of private space and information grow more ambiguous.
What was the last exhibition you saw that stuck out to you? Elad Lassry at The Kitchen.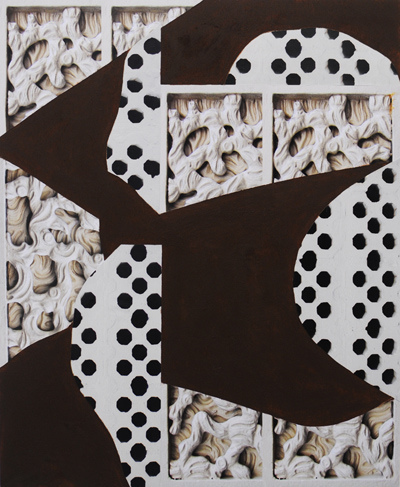 What artists are you interested in right now? Jesus Rafael Soto, Rosemarie Trockel, Alma Thomas.