Markus Wüste is a sculptor living and working in Berlin, Germany.  He attended Universität der Künste and works primarily in stone.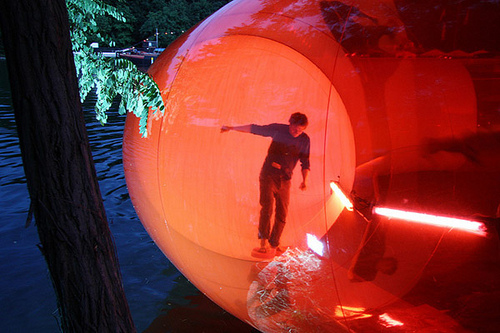 Tell us a little bit about yourself and what you do. I am a sculptor and live and work in Berlin.
If you had to explain your work to a stranger, what would you say? Take some time and touch it.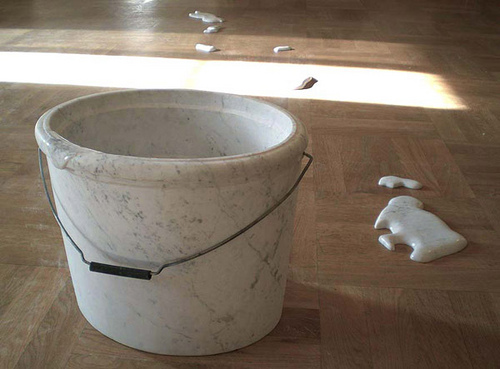 What materials do you use in your work and what is your process like? I usually work with stone, such as granite, marble and basalt, and try to unlock some of its secrets. It is like an interaction between the stone and me, in which both sides easily make themselves quite angry. It is difficult to find a balance of working too fast (the stone breaks) and working too slow (the stone remains unchanged and maybe I will break).
What kinds of things are influencing your work right now? My interests are the fields of dynamics, deformation and dematerialization; This time of disengagement from the physical work and the stone sculptures' contradiction to it.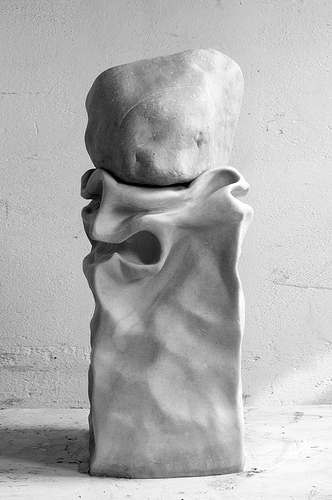 How long have you lived in Berlin and what brought you there? I've been living in Berlin for about 16 years now. Cheap rent, a lot of free space, and love convinced me to leave Hamburg, my original destination.
What are your thoughts about the art scene in Berlin? I think the art scene in Berlin is growing every year and the city has become one of the interesting centers for art in Europe. Despite this increasing competitiveness throughout the marketplace, it is still an amazing place to be.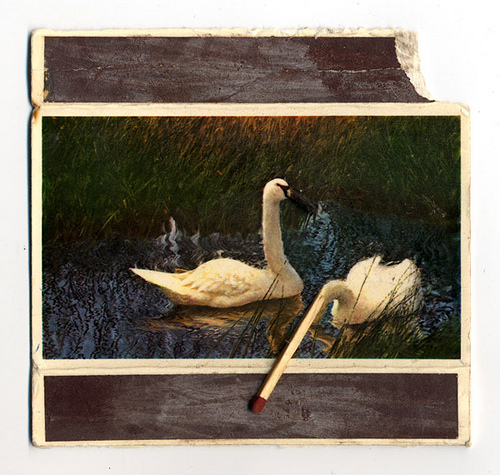 What do you do when you're not working on art? There is no break, the medium just changes. I work a lot with Plastique Fantastique, a studio for temporary architecture. It's a kind of performative spacial investigation with structures made out of plastic films that hardly have any masses.
If you hadn't become an artist, what do you think you'd be doing? My grandmother wanted me to become a ship's cook to tell her of the contemporary world.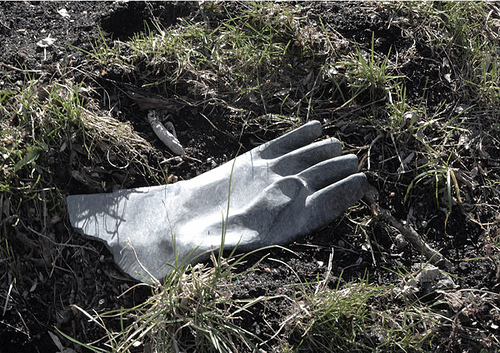 If you could go anywhere in the world where would you go and why? I like the space where the land and the water meet. I like interfaces.
Any current or upcoming shows we should know about? Maybe I will participate in the Worldwide Cultural Capital of 2012 in Maribor, Slovenia.
What are your plans for the next year? This year some friends and I organized an exhibition in Damascus, Syria, but the political situation is still very uncertain and we had to cancel the show for the moment. I hope the Syrian people finally get their chance.