Larissa Lockshin was born in 1992 in Toronto, Canada and now lives and works in Queens, NY.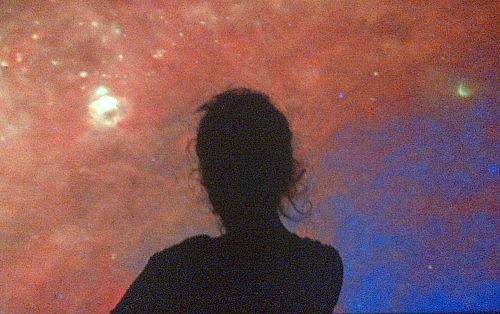 Tell us a little bit about yourself and what you do. I am a painter living in New York City.
What are some recent, upcoming or current projects you are working on? Please Walk In Between, Not On The Green is a project we just finished over in Miami Beach on a shuffle board court. We woke up at 4:45 to set it up to coincide with the sunrise. Steph Hier and I do a show together about once or twice a year, in whatever place is most convenient. We did another one last year, called Paunting, in which all the work was eventually destroyed by accumulation of snow.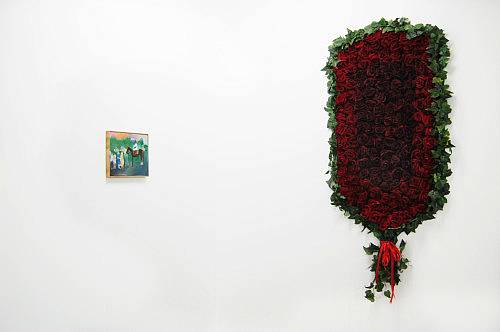 What is one of the bigger challenges you and/or other artists are struggling with these days and how do you see it developing? In New York City it's nearly impossible to find space to show. What I mean is, to put on your own shows that are a little farther away from the current commercial interests of the art world. There is a time and a place to show certain work. A lot of people think I am an abstract painter. I would say I am certainly not. Another challenge is getting people to see you and your work as you want it to be seen.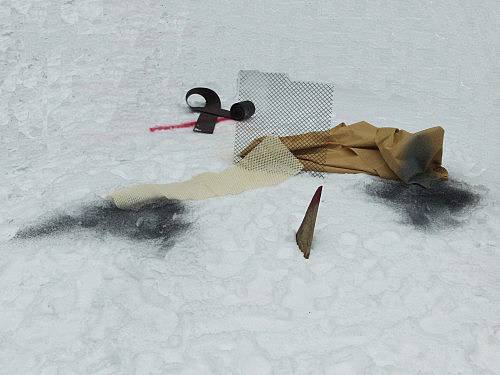 If you had to explain your work to a stranger, what would you say? There is a rare person who is genuinely interested, but it is generally hard to get someone to actually hear what you are saying. It is rare that I am allowed by a visitor to my studio to finish answering a question before being asked another. More often than not, I am interrupted in my explanations. A lot of people talk just to fill the air, or to hear themselves. Most people just want to tell me what it is or what they see, not the other way around. I've actually had people get hostile when I'd correct them in some small fact about the work. It gets weird.
Favorite place to shop? The hardware store.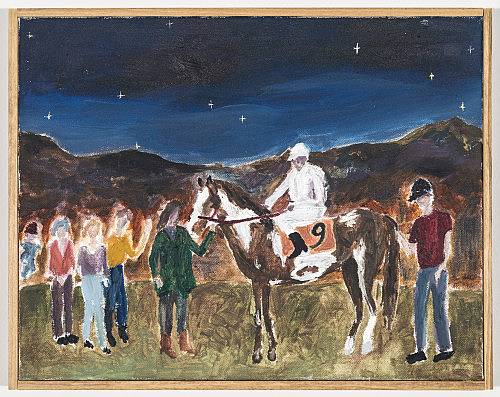 What do you do when you're not working on art? Unfortunately when I am not making art, I am probably still trying to make art. Right now I am attempting to build a new coffee table. I'm making a rug. Not as art, but for the house. I don't think of myself as having an interest in interior decoration, but I find it very difficult to pass the time without using my hands.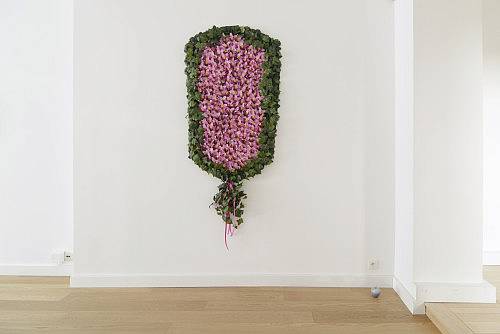 Can you share one of the best or worst reactions you have gotten as a result of your work? Once I was helping install a group show in the East Village, and I had propped my painting up against the back wall for a while, facing the front. At a certain point, I noticed this big gray husky sitting in the doorway of the gallery, his owner was trying desperately to pull him onwards but the dog refused to move. He really seemed to be staring at the painting, and I later read that dogs respond really strongly to yellows and blues, which were the colors of the painting.