Tell us a little bit about yourself and what you do. I'm a Canadian artist who until quite recently was living and working in Chicago after having received my MFA from Fiber and Material Studies at the School of the Art Institute of Chicago. Most of my pursuits are sculptural, and involve delving into the chemical and affective properties of waste materials. A lot of people describe my studio as a mad scientist's lab – I engage a wide range of processes ranging from 3D printing and laser engraving to glass blowing and rock tumbling.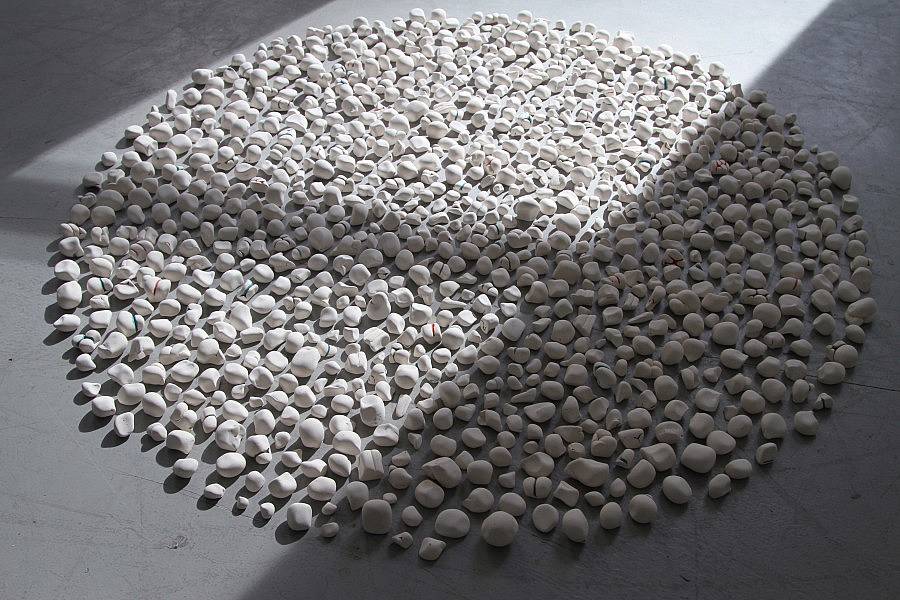 What was it like living and working in Chicago as a Canadian artist? Up until my recent move it has been an incredibly thrilling and rewarding three years – politically complicated and culturally remarkable. Chicago is an incredibly complex and vibrant city, particularly for emerging artists. As it stands, however, my things are in storage in Chicago and my partner and I are attempting to figure out where in the world to be next. He is an environmental toxicologist who has just finished his PhD, so we're looking for somewhere that has both a robust art scene and industry in need of toxicological expertise. There are a few – Berlin, San Francisco, Houston… but unfortunately for me Chicago is not one of them.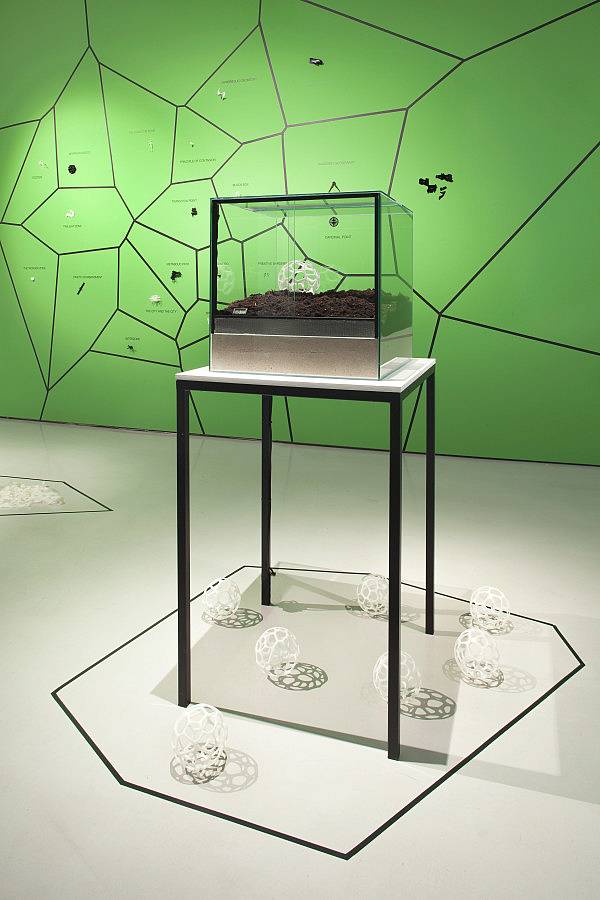 What is influencing your work right now? I've been bent on the fool's errand of achieving a greater unified theory to my making these last ten years, but with an increased tenacity most recently. I am a very restless and obsessive maker, and normally have upwards of ten distinct projects and processes on the go at any given time. I spend a great deal of time thinking about planned obsolescence in design, the false dichotomy of nature and culture, unnatural disciplinary distinctions, poetic and visceral immersive experiences and a pattern called Rhombille which is equal parts ancient and futuristic. I am getting my sea legs. I now consider the perhaps outwardly bizarre logic by which I connect them not just worthy, but critical.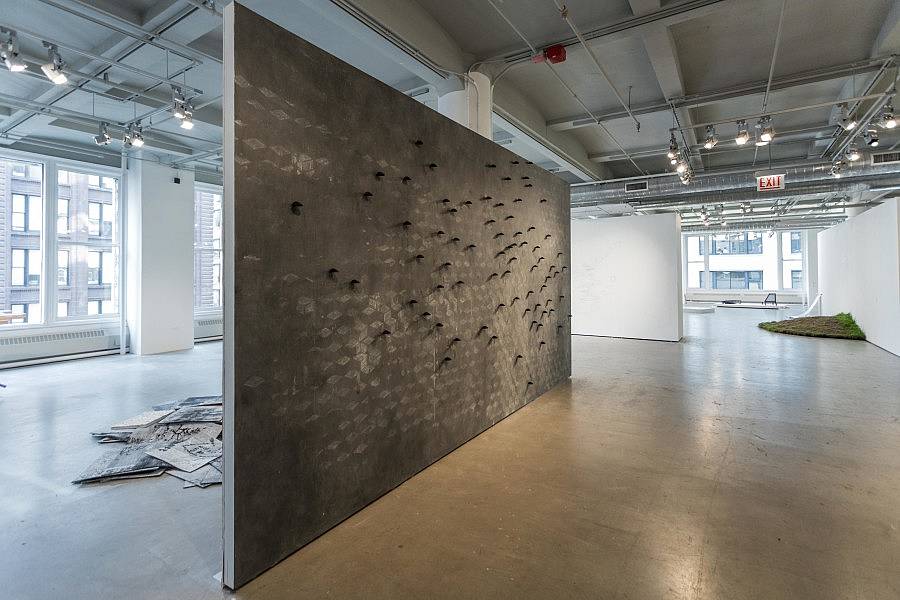 What are you reading? Being an ardent fantasy and science fiction fan, I am usually reading some pairing of Sci-Fi and theory at any given time. At present I'm reading Patrick Rothfuss' A Wise Man's Fear, the second of his The Kingkiller Chronicle series, which considers magic through a lens of academic rigour. My current theory pick is Timothy Morton's Dark Ecology, which I thought worth reading both because I adore Hyperobjects, and because I had the opportunity to hear him speak at the University of Chicago this last year. He spent the hour poetically dancing around the subject of object theory with a rare eloquence that I still think about.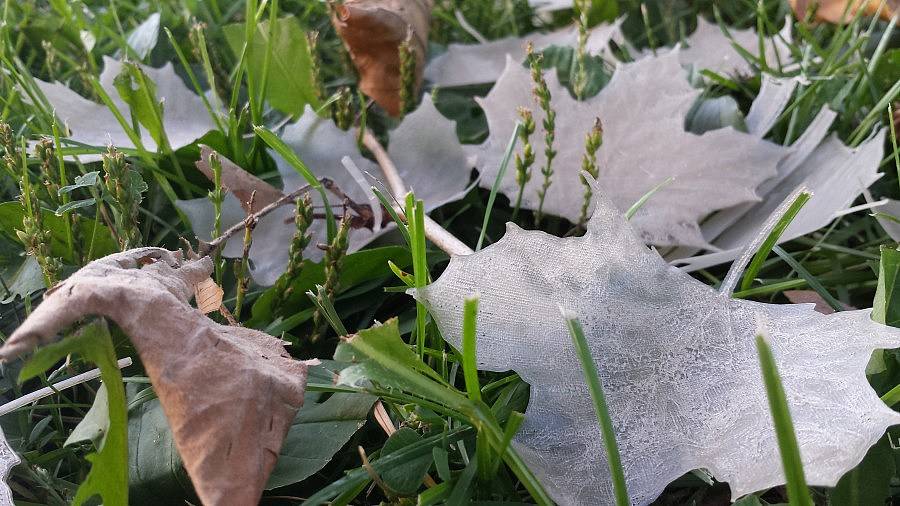 What are some recent, upcoming or current projects you are working on? 2017 was one of my busiest years to date… In January I had work in a Canadian group exhibition, in February I showed my work in Berlin at Schering Stiftung for Transmediale curated by Morehshin Allahyari and Daniel Rourke, in March I curated an exhibition called What Is? at a gallery I helped found in Humboldt Park called Public Access, and that same month I participated in a group drawing show at Randy Alexander. In April I had a solo show at Paris London Hong Kong, in May I was in a exhibition called In Your Head curated by Meg Noe at the Chicago Artists Coalition, and in June I installed my first permanent public installation through Third Space Gallery in Saint John, New Brunswick. Presently, I'm traveling in Western Canada for a much needed break. In September I have a publication launch at Sector 2337, and then I begin a month long exhibition-residency at Struts Gallery in Sackville, New Brunswick. I am a continuing HATCH resident at the Chicago Artist's Coalition, and there's more on the books for 2018, but I'll hold off on thinking about that just yet!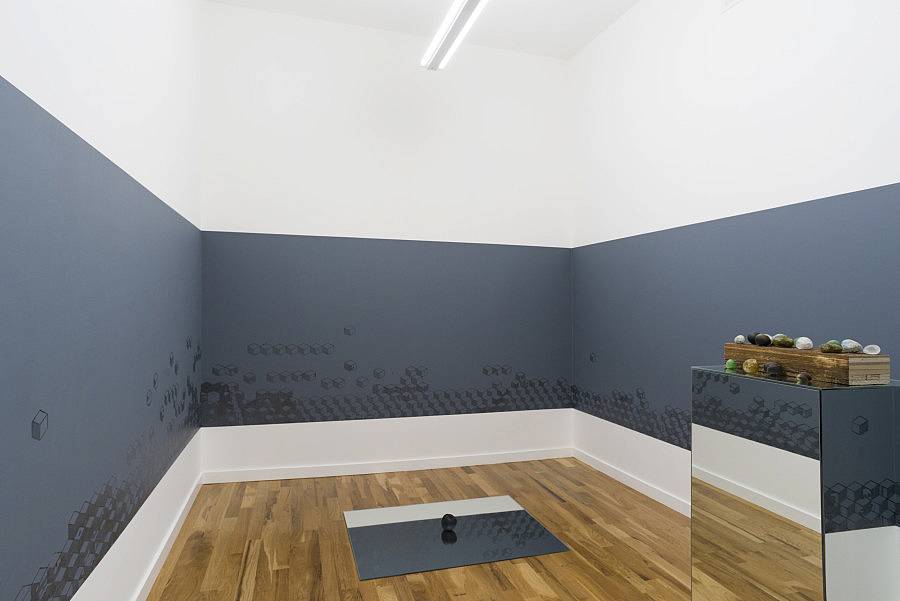 Who are some of your favorite artists? I'm going to cheat a little, because I usually don't get obsessed over certain artists but rather certain works. Right now I'm obsessing over Robert Rauschenberg's "Elemental Sculptures," Julian Charrière's "The Blue Fossil Entropic Stories" and "Metamorphism" series, Eva Hesse's untitled latex string installations, Michael Rakowitz's "What Dust Will Rise?," and Roni Horn's "Water Double," to name a few.
What is one of the bigger challenges you and/or other artists are struggling with these days and how do you see it developing? Obviously recent political happenings have deeply altered the way artists are considering their role to some degree or another. It seems to me that artists are doing one of two things: pivoting their work to address continuing issues that have taken on a certain urgency of late, or carrying on creating the work they've always deemed important, whether in line with these urgencies or not. Regardless of which, I'm pleased to see personal conviction on the rise.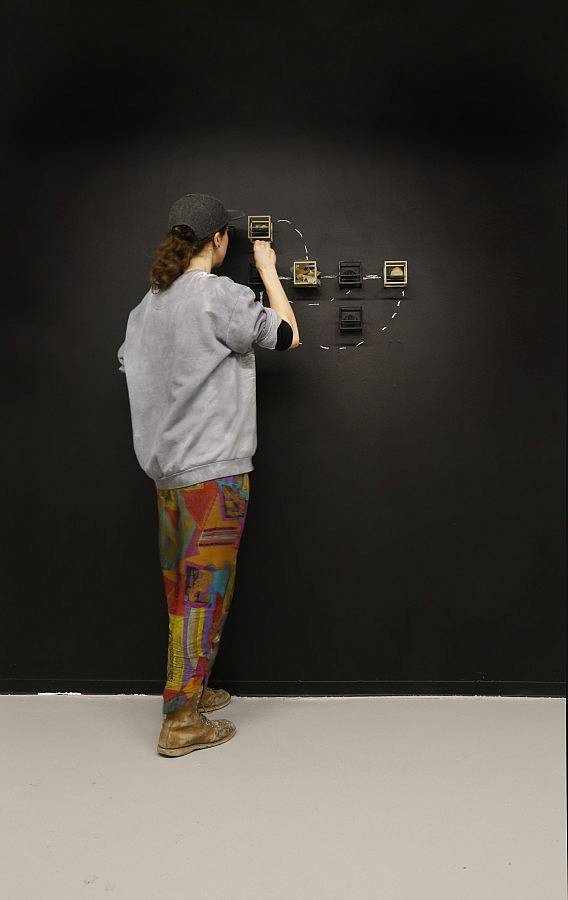 What is your process like? Typically I will obsess over a series of different collected waste materials in chorus with one another and allow them to meander until they come to some sort of temporary resolution. I deal a lot in obsessive, laboured multiples, and much of my work is iterative. In the case of searching for metaphors with masses to match the weight of their subjects, for example, I'd 3D printed nearly a hundred shells from scrap car bumper material before I'd conceived of an installation. Among my material obsessions are other artist's unwanted sculptures, shards of glass and sherds of ceramics, disposable cups, broken umbrellas, and cheap prints of paintings. I think of their material potency as transferrable into the objects they become after they've been transformed.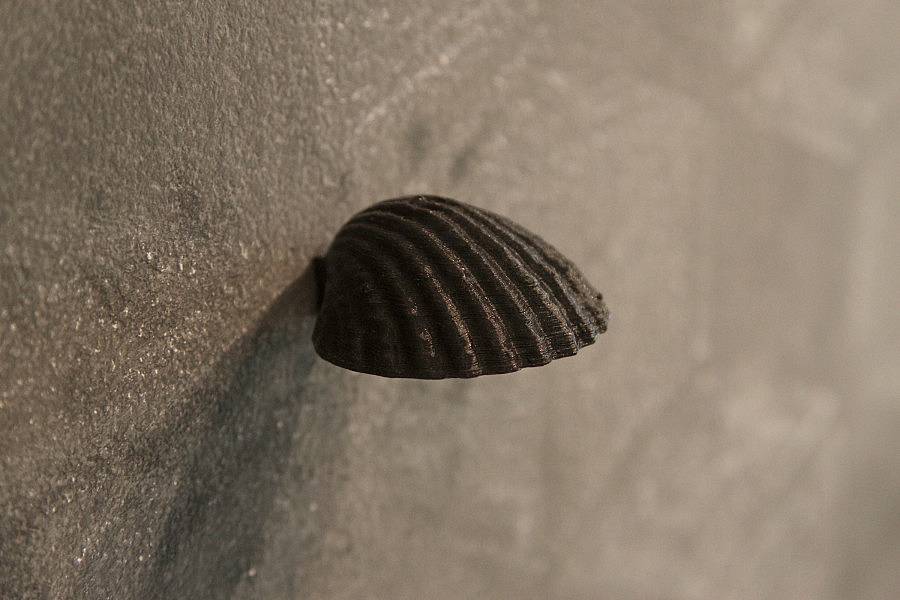 Favorite Chicago hangouts? Bonfires at Promontory Point, Iwan Ries & Co cigar bar, pretzel sticks and beer at the Map Room, Dan Peterman's dance floor sculpture in Grant Park, picnics on the quad at the University of Chicago, drinks at The Cherry Circle Room, PBRs at the Rainbo Club, Karaoke at Alice's, coffee and Italian sandwiches at Conte di Savoia's.
What do you want a viewer to walk away with after seeing your work? Complexity and complicity. A way in that can act as a way out. Slow and needling curiosity. Giddiness resulting from a materials list. An urge to touch, lick, or steal something that was once repugnant.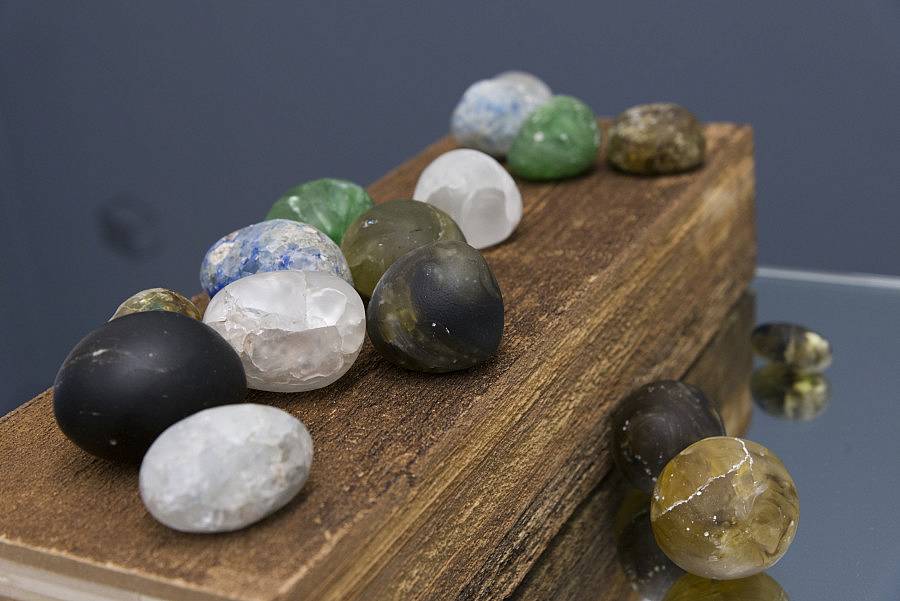 What are some of the best or worst reactions you have gotten as a result of your work? My first public artwork, Found Compressions One and Two, received criticism for its lack of visual appeal. The work consisted of two bales of sorted waste plastic from a local recycling plant wrapped in cellophane and stacked one on top of the other. In the spring when the bales emerged weather-worn from the snow, the work made local and national headlines, and led to a series of interviews, panel discussions, and press where I was made to defend my position. Just last week I heard a radio program using the work as an example of bad public art, and the piece has been used in Canadian schools as a prompt to ask young students what art can and cannot be. It was a complicated work that I stand behind, and which continues to influence my practice today.