Jered Sprecher was born in Lincoln, Nebraska (1976). He received his MFA from The University of Iowa. He has had solo exhibitions at Jeff Bailey Gallery in New York; Gallery 16 in San Francisco; Stephen Zevitas Gallery in Boston; and Kinkead Contemporary in Los Angeles. His work has been exhibited at The Drawing Center, Brooklyn Academy of Music, Urban Institute for Contemporary Art, Chinati Foundation, Irish Museum of Modern Art, Nerman Museum of Contemporary Art, Des Moines Art Center, Hunter Museum of American Art, and Espai d'art Contemporani de Castelló. In 2009, he was awarded a John Simon Guggenheim Memorial Foundation Fellowship. Most recently he was the Artist-in-Residence at the Chinati Foundation in Marfa, Texas. He currently lives and works in Knoxville, Tennessee where he is an Associate Professor at The University of Tennessee.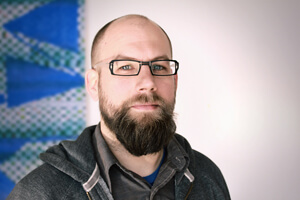 Tell us a little bit about yourself and what you do. I am an artist who works in painting, drawing, and installation. My studio practice is concerned with the images, marks and objects we make as human beings and the longing that is connected to those things. Most recently I have been thinking about the light that emanates from digital screens and campfires, as well as photographs of birds, flowers and other conspicuously beautiful or picturesque imagery. From these sources I build abstraction.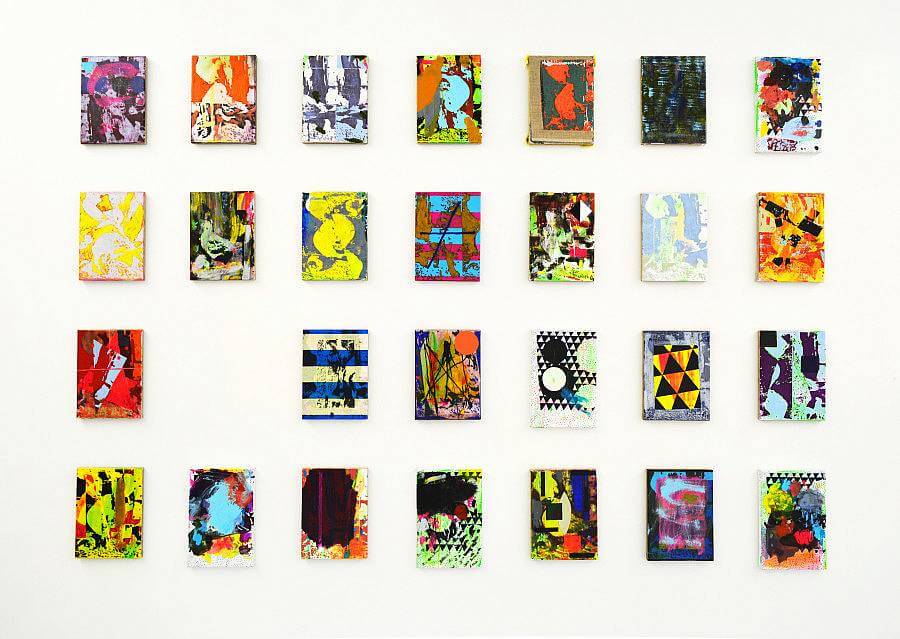 What are some recent, upcoming or current projects you are working on? In November, the artist Michael Jones McKean and I presented three carbon tons at Zeitgeist Gallery in Nashville. It featured new paintings of mine alongside McKean's sculptures. The exhibition presented work that engages the transmission of ideas and energy over time. I am currently preparing for a solo exhibition at the Knoxville Museum of Art in February 2017. The work in the show will draw heavily upon images of nature as well as the pervasive light of the digital screen. I am thinking about this show as a total installation, an immersive experience.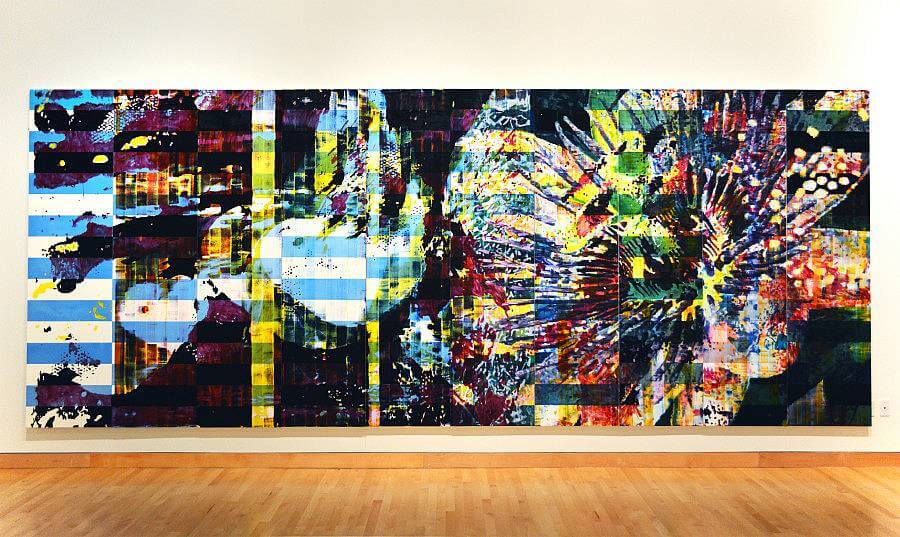 How did your interest in art begin? Lots of drawing. My parents made the space for me to make things, to play, to think, to read, and to dream. They encouraged me to investigate the world around me and follow my interests. My parents modeled a love of learning and an interest in the world around. I saw the world valued through the lens of my father's 35mm camera.
If you had to explain your work to a stranger, what would you say? I look for images, marks, and objects in the world that have a visual resonance present in them. They vibrate with meaning and longing. These images, marks, and objects become the DNA, which is recombined in my paintings and other works. My work often presents itself as abstract.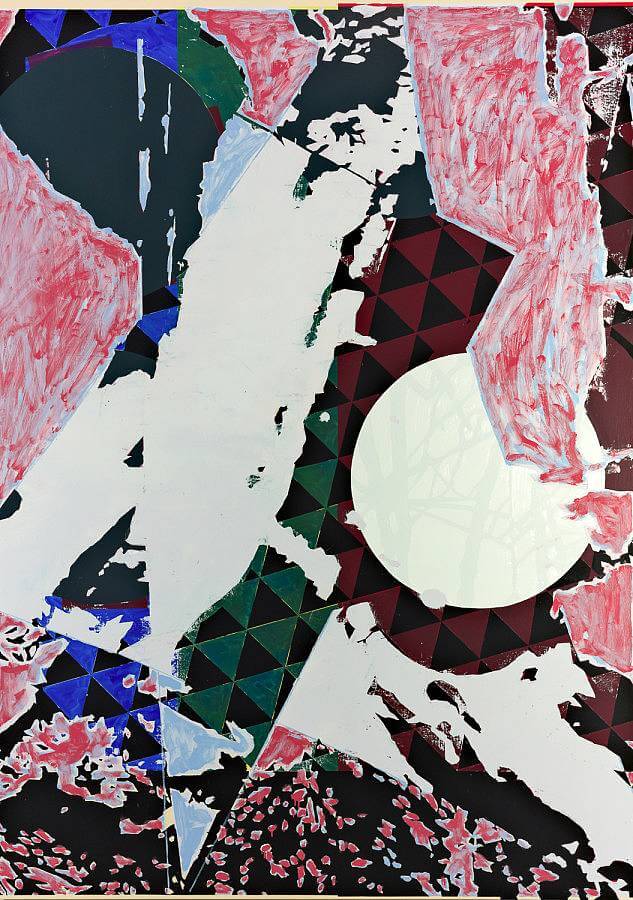 What materials do you use in your work and what is your process like? I use a wide range of materials, everything from Styrofoam coolers to digital prints, but my infatuation is with paint. Whether it is a no. 2 pencil and a sheet of soft paper or a brush gliding over a canvas, there is a wonderful intelligence, haptic quality, and infinite sense of possibility inherent in the materials. When I am painting, I find a source from which to start, this may be a photograph or object, something that holds meaning or longing. It provides a point of genesis with roots and a history outside of my practice. I investigate the image through the paint and follow where the paint and the image lead me. There is no predestined design for the painting…it could go anywhere and often the starting point dissolves. The whole process embraces contingency, stops and starts, and finding a delicate if uneasy balance.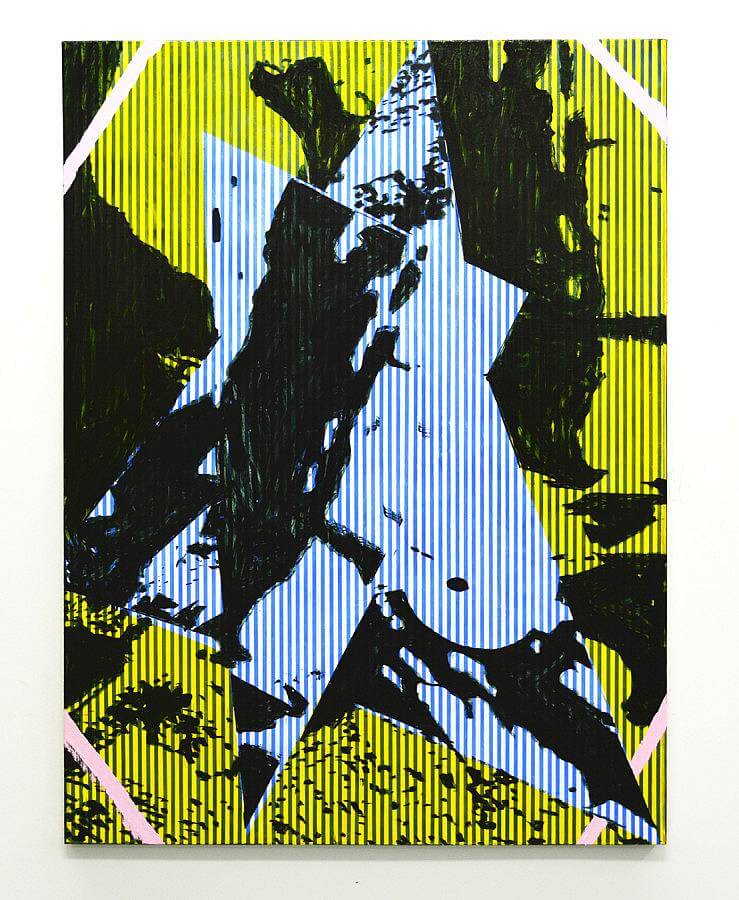 What artists are you interested in right now? R.H. Quaytman, Nicole Eisenman, Ian Kiaer, Édouard Manet, Polly Apfelbaum, Amy Sillman, Charline von Heyl, Raoul De Keyser…
What's your favorite thing about your city? I have lived in Knoxville for ten years. The city has geography that allows for a close proximity between urban density and natural environment. I live a mile from downtown and have ten 100 year-old oak trees just outside my door.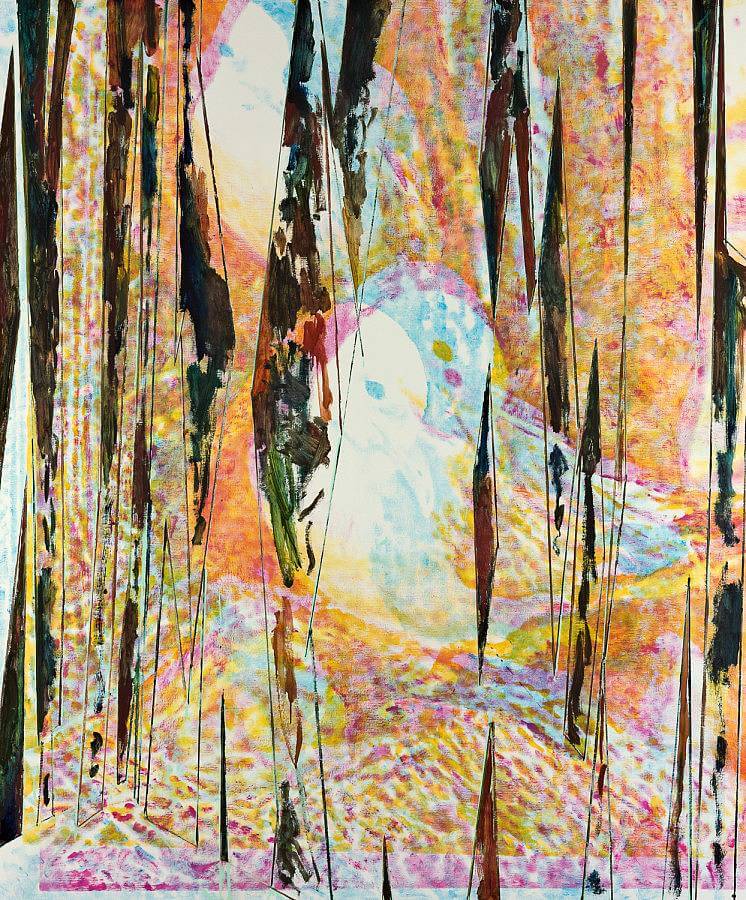 What was the last exhibition you saw that stuck out to you? I was able to see the Jaqueline Humphries show at the Contemporary Arts Center in New Orleans this January. There is something amazing that she does, where object and field are meshed together. The metallic surface or the neon lights could be such a trap, but she handles them deftly. She makes work that really challenges the viewer. Each one is enticing but also pushes you away at the same time. I can't stop thinking about and puzzling over those paintings.
What is your beverage of choice when working in your studio? Coffee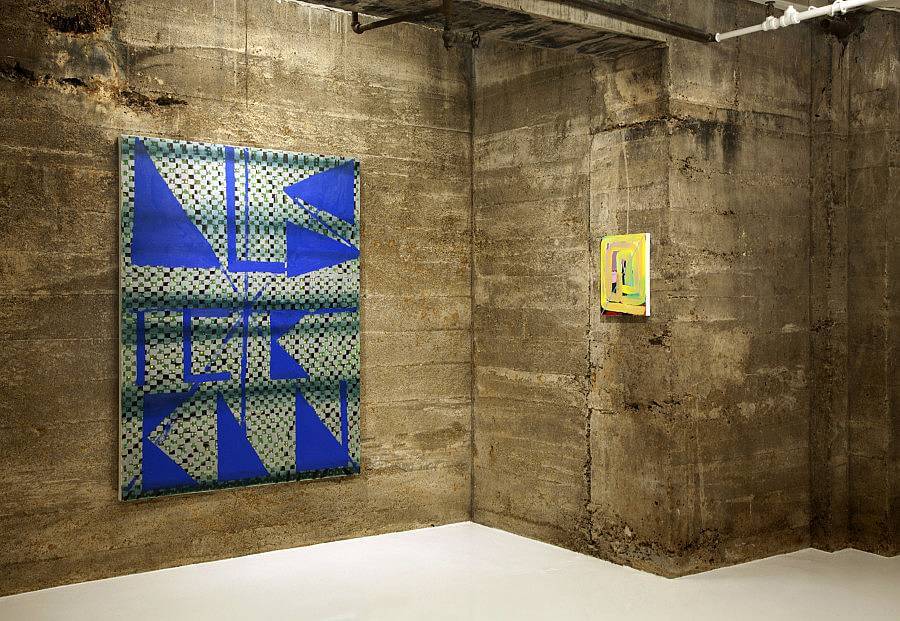 What do you do when you're not working on art? I read anything I can get my hands on. Right now I am reading Van Gogh's letters. They are gorgeous, ravishing to hear him describe a painting in paragraph form. My wife and I have three young boys who keep us busy. Everything with them is an adventure, rounding every corner is possibility and a new discovery.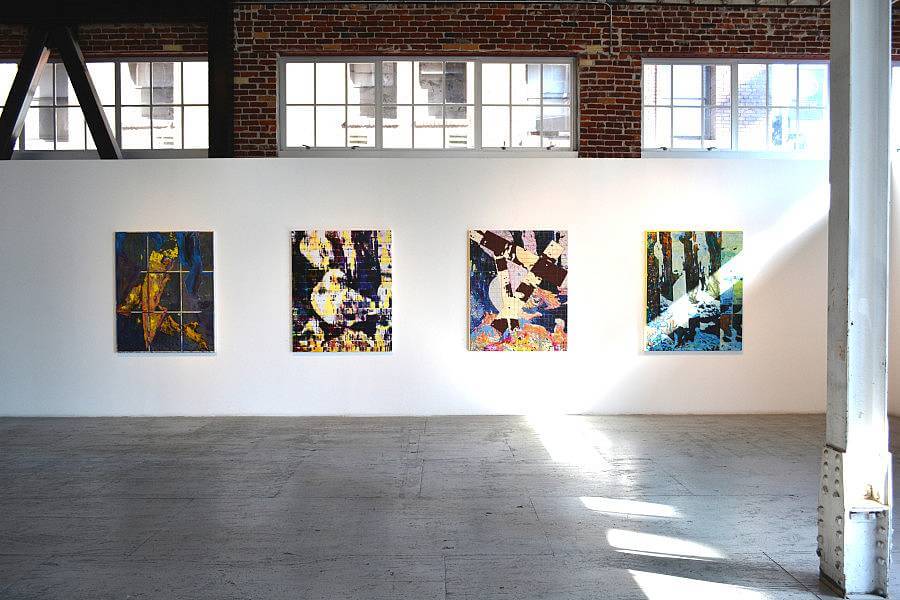 If you hadn't become an artist what do you think you'd be doing? An architect or a poet. It seems that an artist often exists in a space between those two.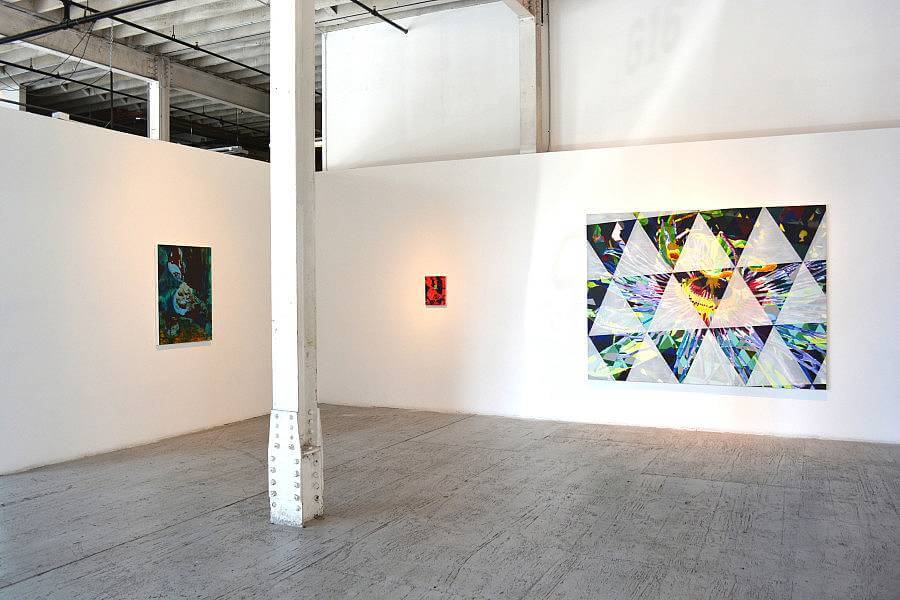 What are you listening to right now? Nils Frahm's Spaces. I am wearing that album out. I absolutely love it. I heard him live two years ago at the Big Ears Festival; it was the highlight of an amazing weekend of music.