Evan McLaughlin is a painter and printmaker from Michigan. He received his BFA from the University of Michigan Stamps School in 2010, and his MFA from the University of Iowa in 2015. He has taught courses at Grinnell College and the University of Iowa. He is currently living and working in Ann Arbor.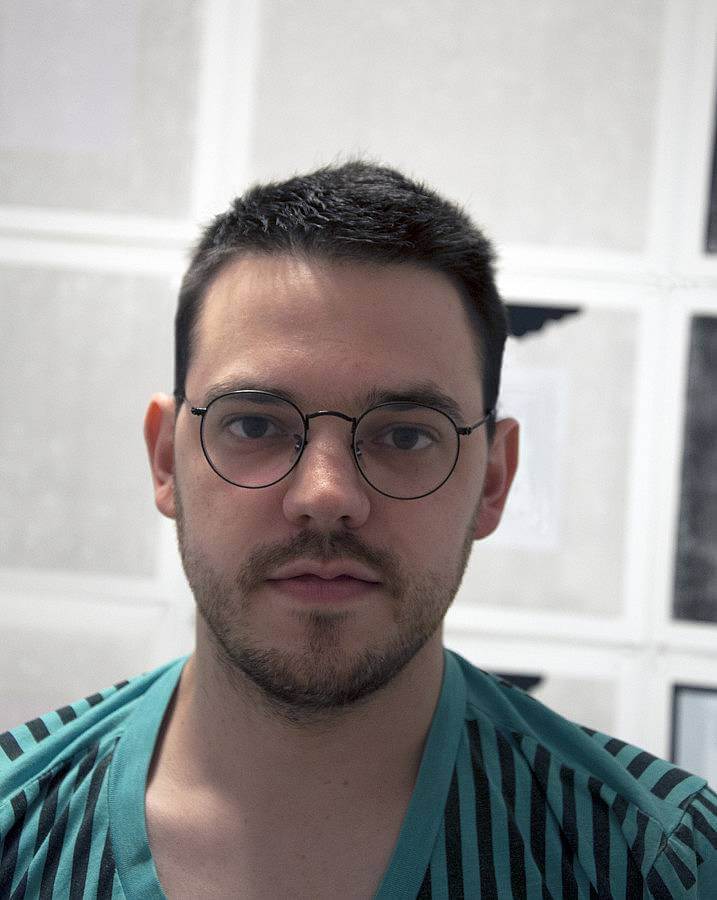 Tell us a little bit about yourself and what you do. I was born in 1986. I have always been fascinated by religion, which, due to basic matters of political correctness, is a difficult topic to discuss. Since open conversation seems to evade the subject, I make images as a means of addressing faith and spirituality in our current secular age. Over the years, I have encountered a lot of people (especially young folks) who want to have some kind of spiritual lens to examine life through, but the traditional religious models don't fit their perspectives. Since I consider myself part of that group, I want to reflect on those sensibilities in a way that is meaningful.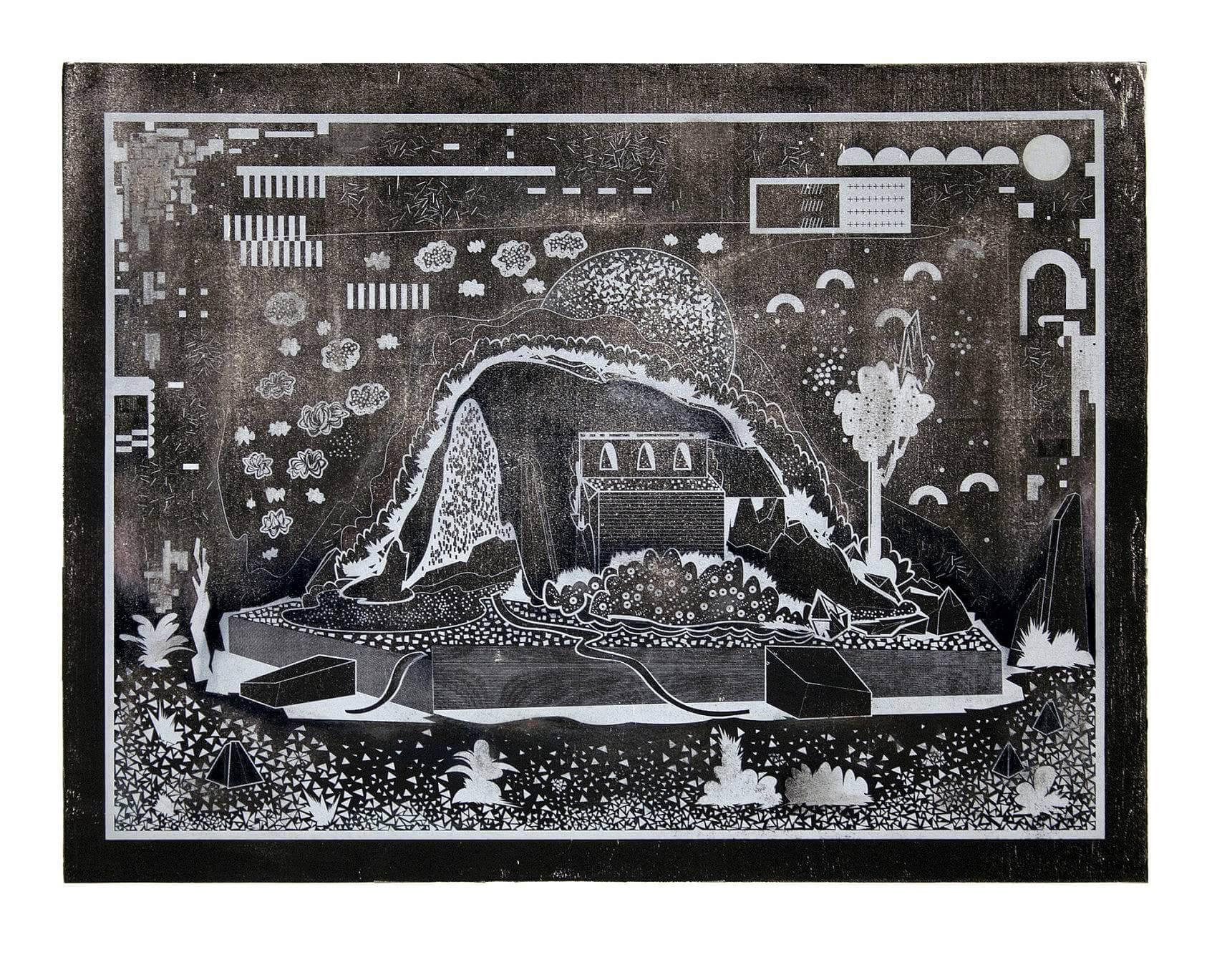 What are some recent, upcoming or current projects you are working on? I am currently working on a set of prints inspired by the role faith plays in relationships. The pieces are based on personal acquaintances and experiences. They feature narrative grids filled with characters loosely based on my parents, my previous relationships, and my friends who have divorced. In each story, the tension revolves around one person having a crisis of faith, and the other partner responding in one way or another. It sounds trite and peculiar when I write it down (I can't imagine the idea as a linear video or book with dialogue), but as a static print with an inherent sense of ambiguity, the imagery has the potential to be compelling.
I'll be presenting and lecturing about the pieces for shows I have scheduled in the months ahead.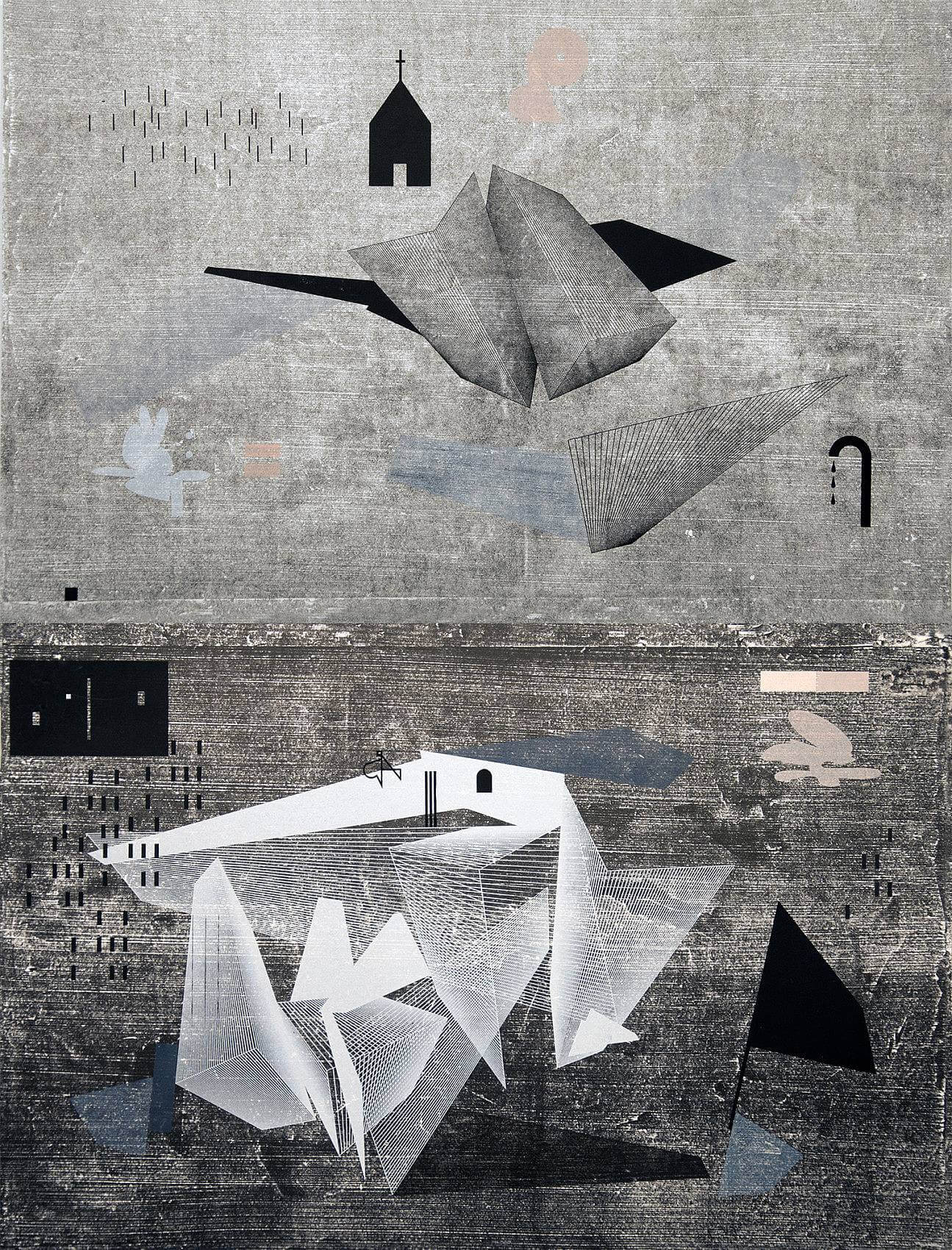 What is one of the bigger challenges you and/or other artists are struggling with these days and how do you see it developing? While it certainly isn't a new problem, the number one challenge I see is the issue of speed. I know a lot of young artists who want immediate success. When their expectations don't come through, they just quit (which is really heartbreaking). Its tough because the BFA+MFA="Professional Artist" model is totally illogical and deceptive. The equation turns art into a career with a clear trajectory, and that kind of masquerade can be really dangerous.
I struggle with speed in a different way. I am trying to play a slower hand both because I am cautious by nature, and because I want to build up my work one brick at a time. Rather than expedite my projects under pressure, I am happy to maintain the process of experimentation and trial and error in relative seclusion. When you go the conservative route though, you don't look active, you don't make connections, and you don't grow through exhibitions. So its tough no matter how you slice it.
I don't know what the solution is. I just really believe that work has to be sincere. And sincerity often requires maturity. And maturity takes time.
How did your interest in art begin? Art became powerful to me in Catholic school. As a child, I was raised in a strict Christian fundamentalist family for the early years of my life. One day my family just stopped going to church, and abruptly transitioned to a liberal lifestyle. When I got reintroduced to religion in high school (I had previously attended public schools), I couldn't make sense of anything. I was genuinely afraid of the idea of God, and I thought that I was a bad person for not having faith.
I worked through my insecurities in art class. I had a great teacher who gave me a lot of freedom. He let me make these unusual Cubist drawings of biblical scenes, and that outlet helped me keep my bearings.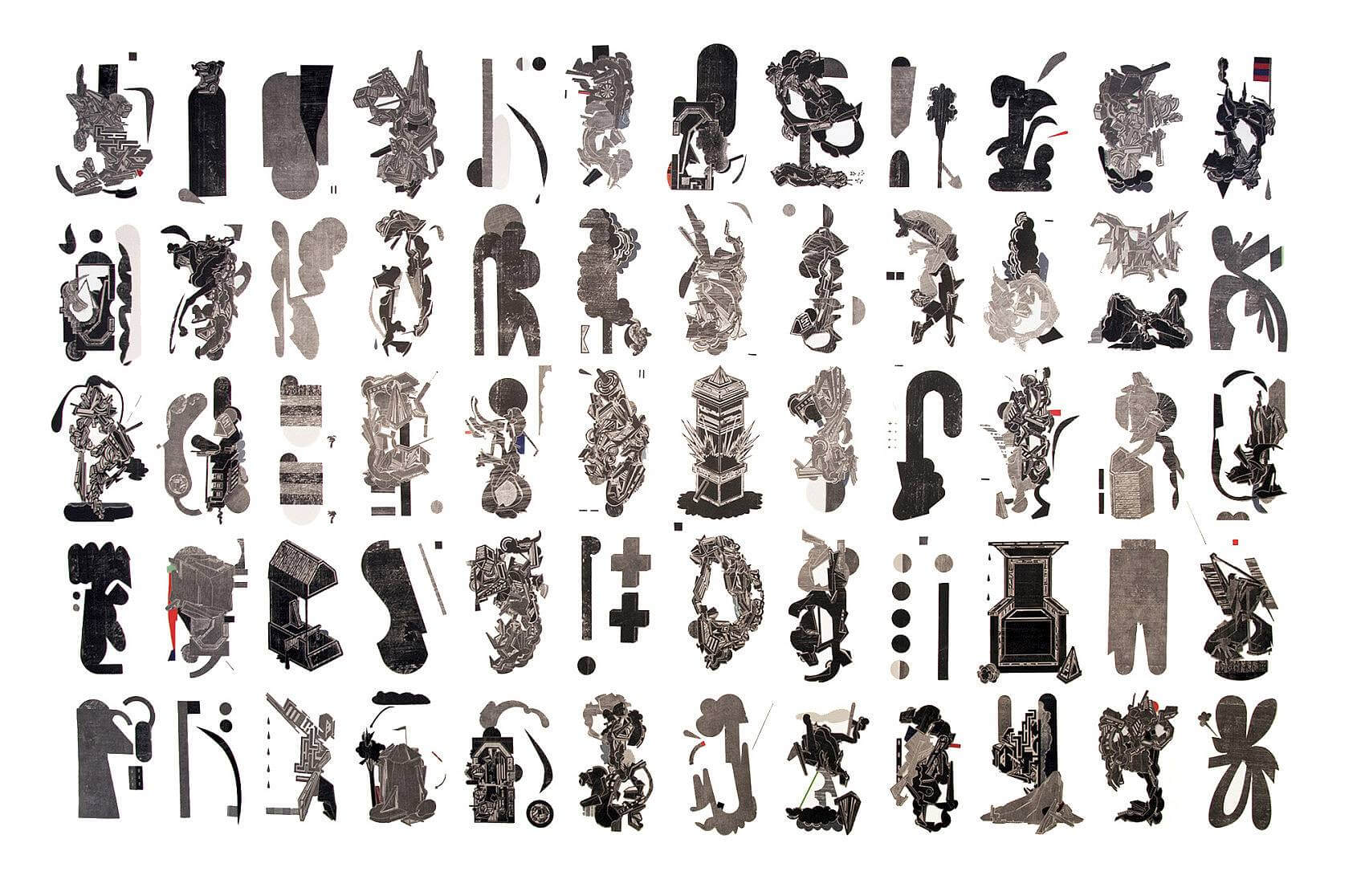 If you had to explain your work to a stranger, what would you say? I would describe most of the images on my website and in this interview as my attempts at approaching religious themes in ways that are relevant to contemporary culture. I could write endlessly about how difficult that has been for me to figure out. It's tricky because I am neither advocating for religion nor bashing it. In the past, that gray area led me to rely on abstraction and symbolism in my compositions – so everything I made was very cerebral and distant. Now I am turning to narrative, so the dynamics are changing. I've described the new prints I am working on as 'giant comics about secularization', and people seem intrigued when I frame it that way.
What materials do you use in your work and what is your process like? I make prints (screen/relief) and paintings (oil on wood panel). The projects that I am working on now are all orchestrated around specific narratives. That's a big change for me, as my previous works relied a lot on religious symbolism, spontaneity, and ambiguity.
Favorite quote? "Love your enemies"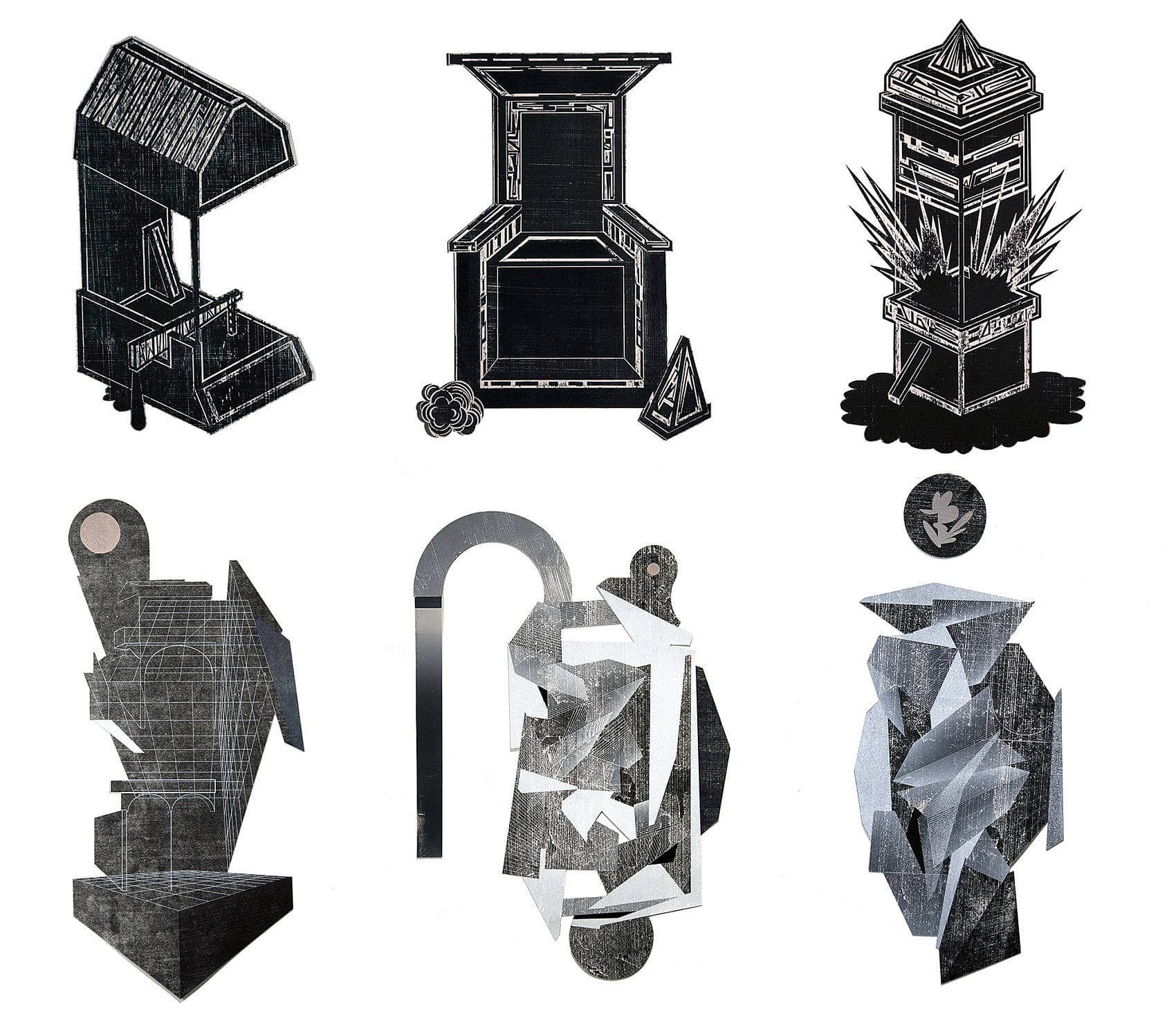 What artists are you interested in right now? I've recently been absolutely fascinated by Lisa Yuskavage. I could talk about her work for a long time.
What's your favorite thing about Ann Arbor? I have a lot of friends and family in Michigan. I am also renting an amazing little house as a studio residence. Both resources allow me to make the work that I want to make without any compromises.
Ann Arbor is also just outside of Detroit, and ~4 hours (by train!) from Chicago.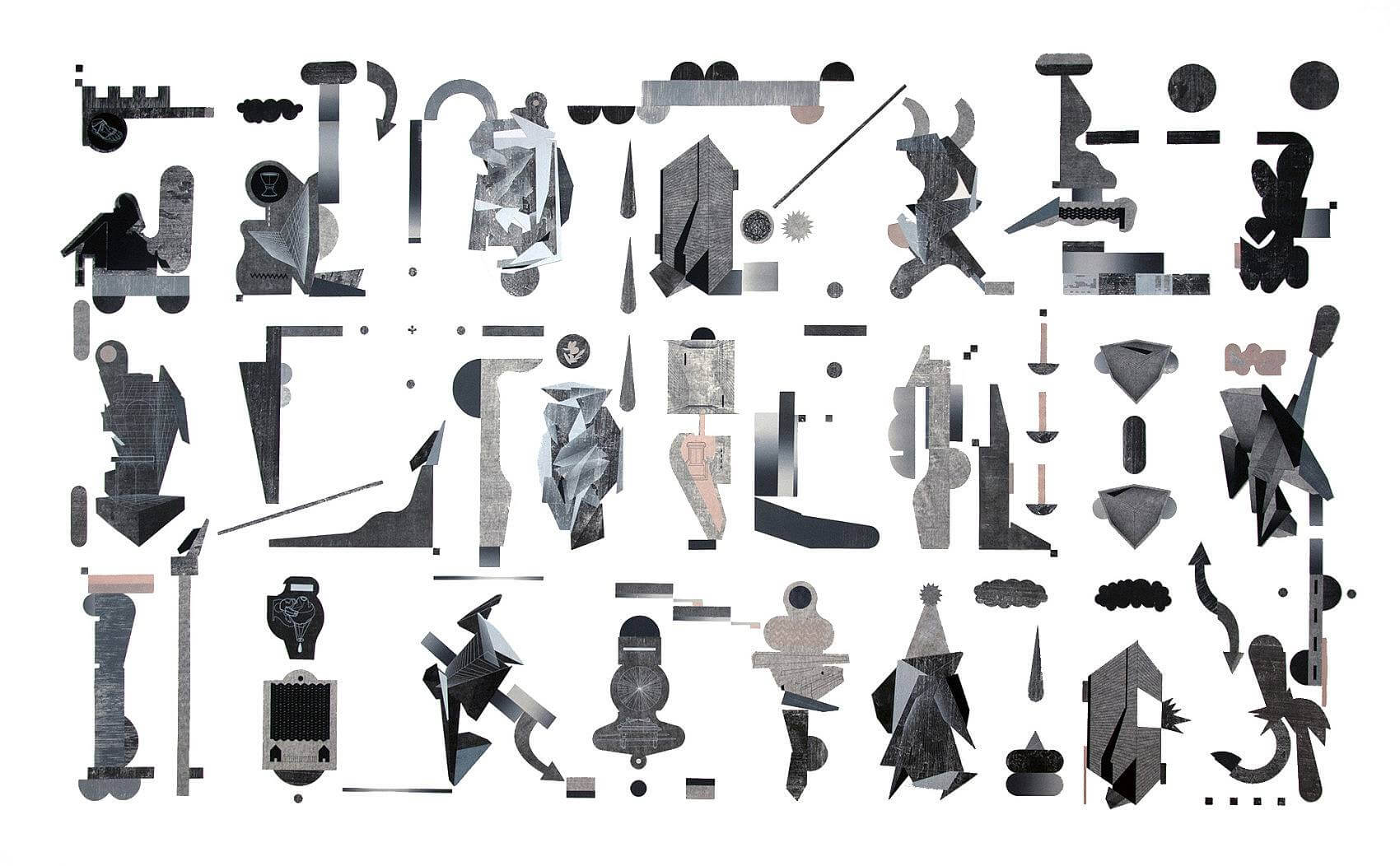 What was the last exhibition you saw that stuck out to you? Over the summer I saw a photography exhibition by Catherine Opie called 700 Nimes Road. The show featured shots of Elizabeth Taylor's mansion shortly after her passing. The photographs were strange memorials. They allowed me to construct a perception of Elizabeth through her bizarre shrines to Michael Jackson, expensive paintings, gaudy couches, and endless boxes of jewels. It was all totally surreal. Catherine's reflection was also visible in many of the images (either through glass or mirror). That awareness diffused the weird voyeuristic quality of the show (Elizabeth of course, wasn't there) by forcing the viewer to watch the artist intrude on someone else's belongings. I got the sense that Catherine was both captivated (the images were all immaculately composed), and haunted by the experience. I thought it was an excellent show.
What is your snack/beverage of choice when working in your studio? When I was an undergrad at the University of Michigan, my Painting 1 professor was obsessed with keeping food out of the studio. I remember harmlessly snacking on a bagel one afternoon, when this guy marched up to me and rattled off a list of brilliant young artists who died too young because of bad studio habits. It's a funny story now, but at the time I was absolutely horrified. He said they died because they bit their fingernails after oil painting, or licked the tips of their brushes, or ate food with paint on their hands. While I am sure the PSA was intended as a scare tactic for studio cleanliness, he inflicted real psychological damage. I don't bring food in my studio to this day. So tea? I drink tea from just outside the studio door.
What do you do when you're not working on your art? I play Diablo 3. I write it off as research on video games and clichés of the afterlife ;>).
If you had not become an artist what do you think you would be doing? I wanted to be a high school history teacher before I wanted to be an artist. I believed (and still believe) that educating young people on the history of this nation is a matter of critical importance. You have to know what land you are standing on, where people have come from, how people have suffered, and how you can help avoid that pain in the future. History leads to empathy, and I can't help but feel that understanding empathy is more important than understanding calculus. #mathburn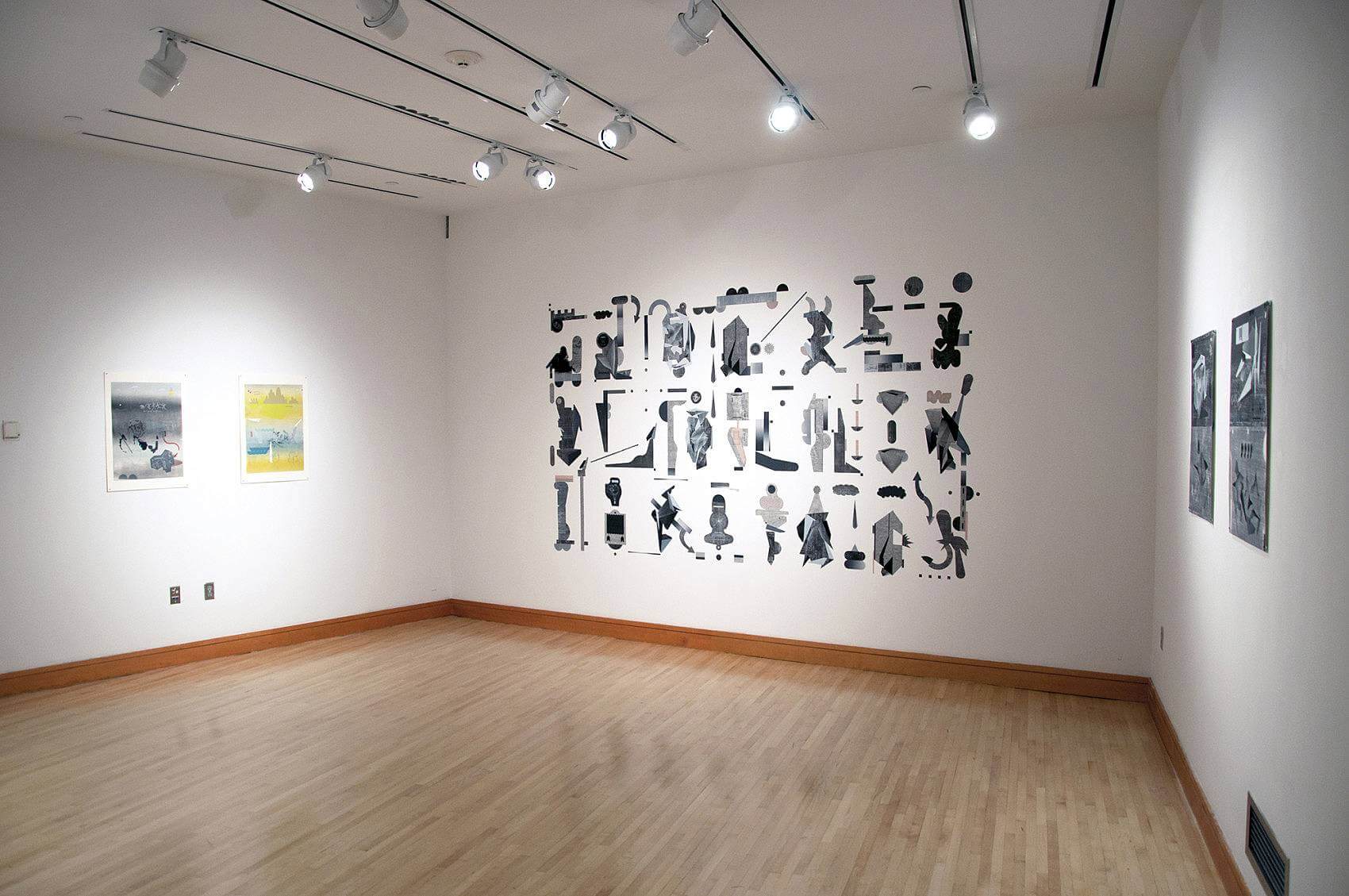 What are you listening to right now? On Being is a fantastic radio show/podcast that I plug every chance I get. Krista Tippet engages conversations on spirituality and the nature of existence in absolutely eloquent and accessible ways. It is an amazing project.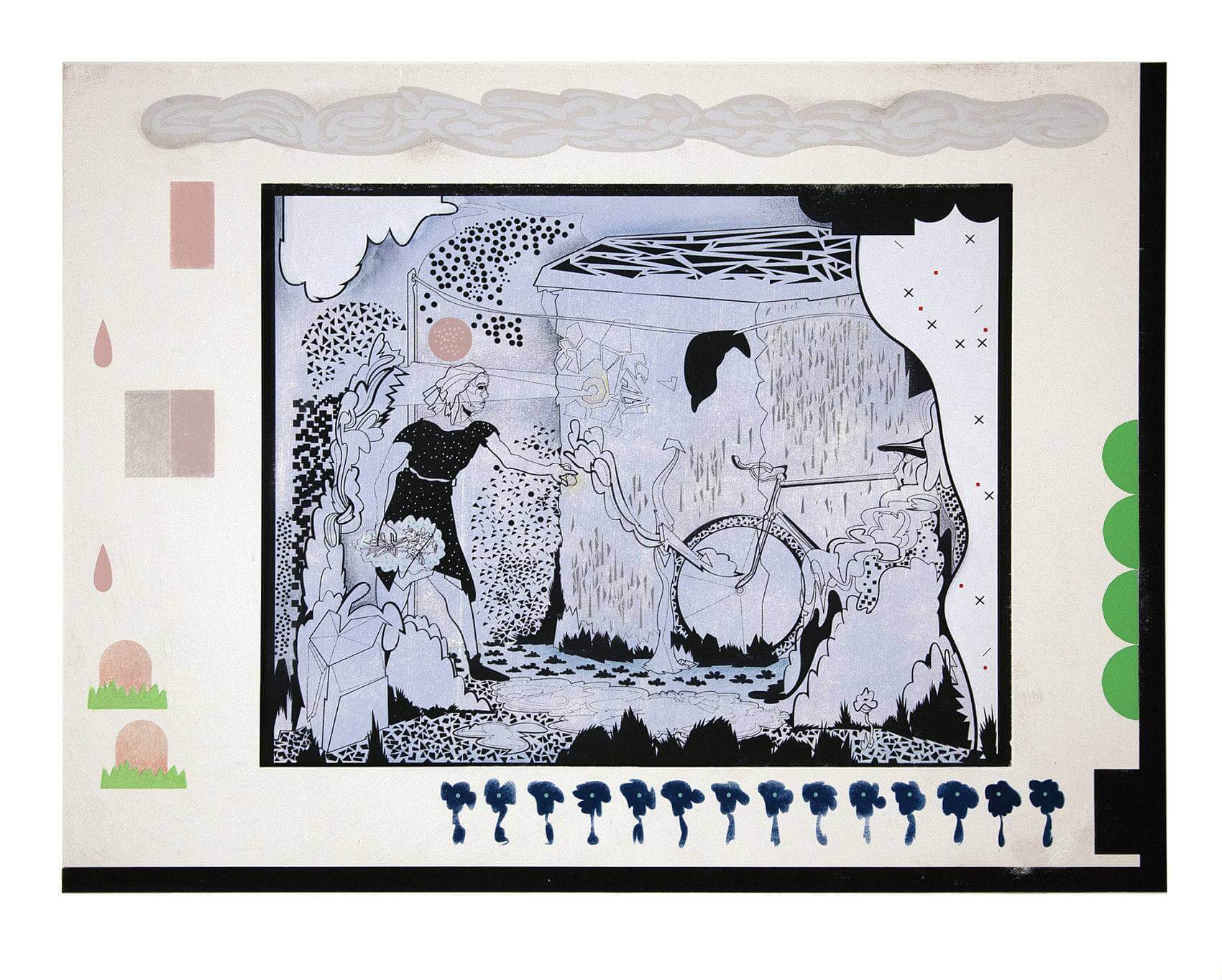 What are some of the best or worst reactions you have gotten as a result of your work? After I graduated from the University of Iowa in 2015, a representative from a small Catholic liberal arts college invited me to present a lecture. While I was excited to have the opportunity, I immediately felt nervous about sharing my ideas with a cold audience. So I gave the lecture, and I bombed. I tried to use humor? About religion? It was awful. I felt sick about it. Fortunately, I learned from my mistake, and the next talk I gave garnered excellent feedback. It sparked a great Q&A and an interesting conversation about faith between strangers. That reaction assured me that my work could connect with the public, and generate a meaningful dialogue.