Originally from Istanbul, Turkey, Emre Kocagil is an artist living and working in Chicago.  He is currently pursuing his MFA at the School of the Art Institute of Chicago  and attended Skowhegan School of Painting and Sculpture this past summer.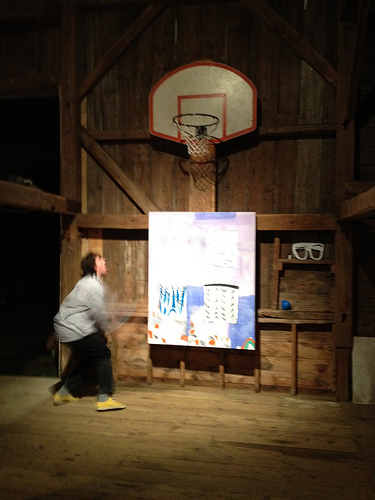 Tell us a little bit about yourself and what you do. Painter and indoors musician. I find inspiration from nature in itself and human communications at large. Make work about symbols, accesibility, sharing, rules, ritual, celebration.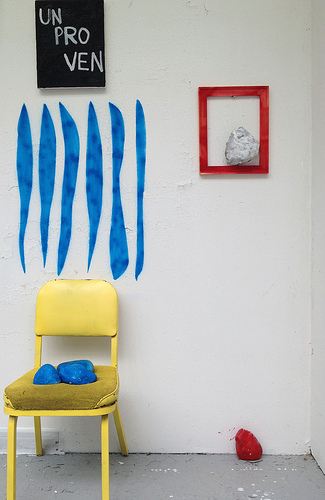 What kinds of things are influencing your work right now? Sincerity, libraries, prison, humor, poetry, summer babes, beer decisions.
What do you want a viewer to walk away with after seeing your work? Optimism and a strong impression of color.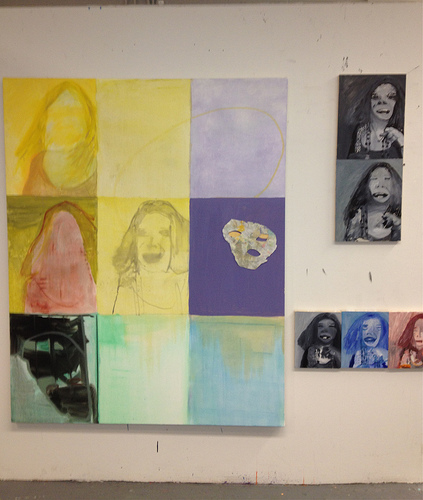 How has your work developed within the past year? It has zoomed in to the interior workings of coming up with a painting. Also the interconnectivity between multiple paintings manifest themselves in more direct ways now.
How did your interest in art begin? Played musical instruments since I was little but around early college the fetish of being in a band and on a stage made way to the desire of making paintings and hiding inside them. So I have been painting since I was 20.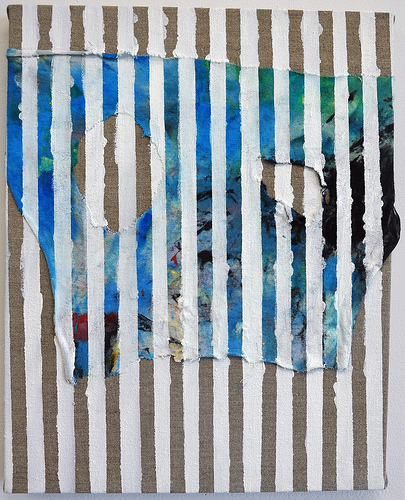 Can you share one of the best or worst reactions you have gotten as a result of your work? Best: "your work makes me love you more."  Worst: "it's beautiful but what does it say?"
What are some recent, upcoming or current projects you are working on? A show in the winter and few other projects are in the making. I'm also making music at a slower pace, 1st project is turning Frank O'hara poems into songs/singalongs, 2nd: making tiny albums.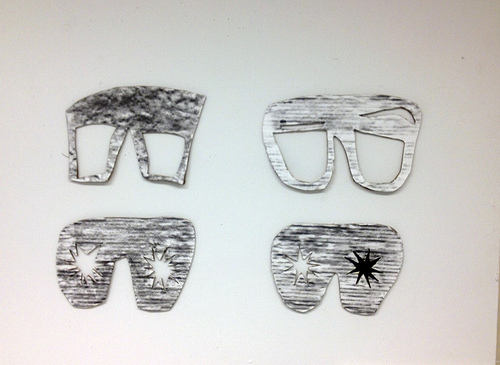 What is one of the bigger challenges you and other artists are struggling with these days, and how do you see it developing? For those coming out of school, student loans are massive pain in the ass and makes thinking about the future less fun at times. However, great young minds will hopefully continue to see the fuller half of the glass and keep believing in what they do.
What was the last exhibition you saw that stuck out to you?  Maurizio Cattelan's show at the Guggenheim last year was a massive inspiration. The ability to put together works from distinctly separate projects into one spectacle as such, nod nod.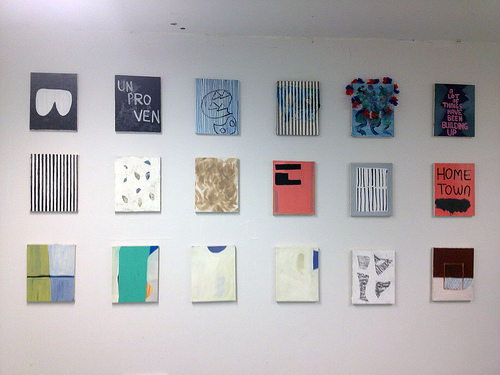 What artists are you interested in right now? Rochelle Feinstein, Tauba Auerbach, Matisse, Bernard Frize, Dan Hays, Sterling Ruby, Milton Avery.
What do you do when you're not working on art? Think about food ideas, inventive small business ideas, escape plans. I follow up with european soccer news pretty addictively also.
If you had one wish what would it be? Have a 3 piece band and tour the world.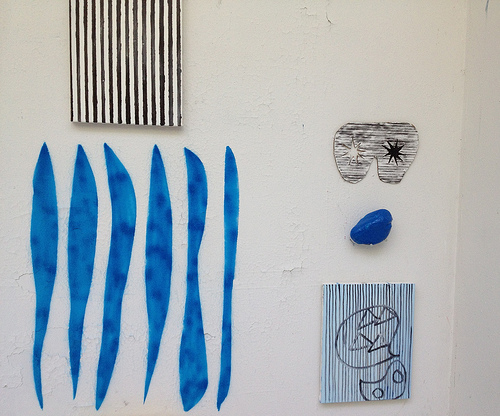 If you could go anywhere in the world where would you go and why? Probably some beach off of brazil. Listen to waves, eat shrimp and bake on the beach.
What are you really excited about right now? Really excited about my new studio for the upcoming year, and having some fall get togethers with friends from out of town.
Favorite music? Contemporary: Twin Sister (in love with their singer), Cass Mccombs, Frank Ocean. All time: Miles Davis, Roy Orbison, Ella Fitzgerald, Fleetwood Mac-Rumors.
What are your plans for the next year? Shooting a film, some midwest camping, maybe getting a haircut, becoming an American citizen, making my parents proud, making work that will continue to surprise me.