Curtis Alexander received his BFA from the School of the Art Institute of Chicago.  He lives in Virginia Beach making decorations for his house.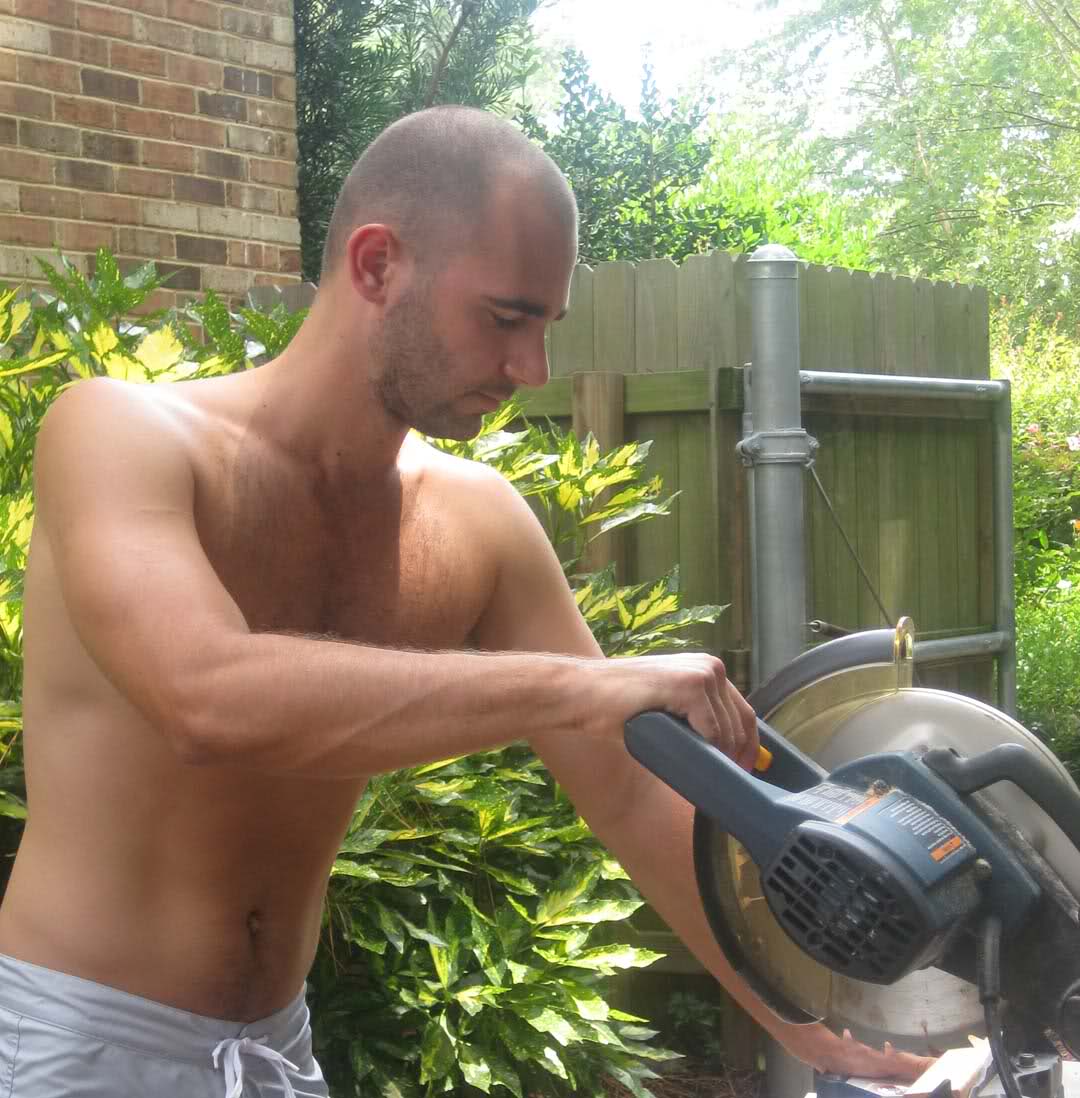 If you had to explain your work to a stranger, what would you say?  Don't think about abstraction or meaning or "Art"… treat it like attractive macaroons or a couch with a nice pattern and you'll probably enjoy it.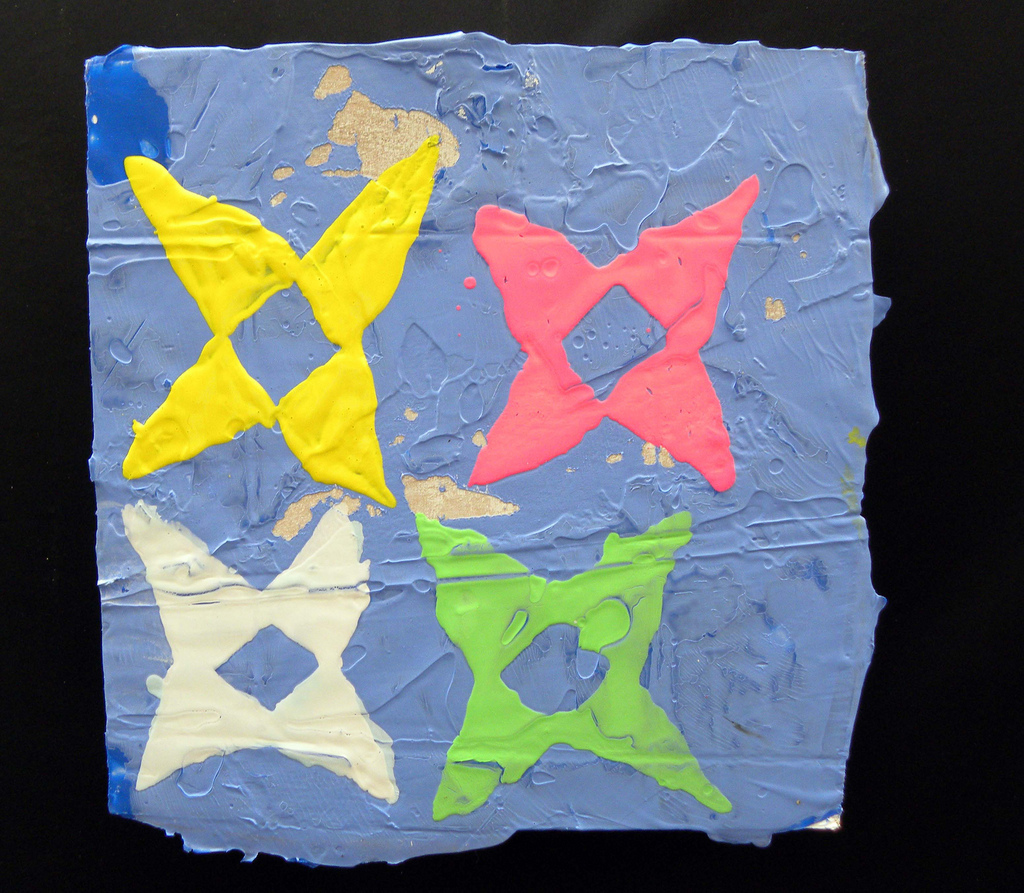 How has living and working in Virginia Beach affected your art practice?  I don't really know any artists here, so I determine the value of what I make by living with it.  I mean that and my mom's opinion I guess.
What is one the bigger challenges you and/or other artist are struggling with these days, and how do you see it developing?  I don't know what other artists are worrying about. But I often wonder whether I should give priority to the individual paintings or their installation. Also I think scaling up without the work seeming "EPIC" is difficult. I don't like epic; I like charming.
If you had one wish what would it be?  Besides the power of flight, I'd like to be given complete artistic control of decorating Jenna's, a Mediterranean restaurant I frequent that has really drab decor.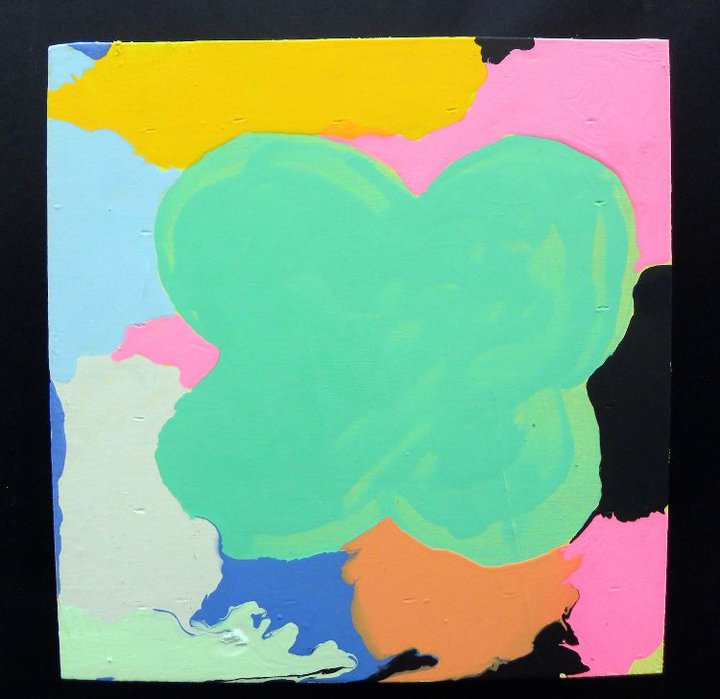 What materials do you use in your work and what is your process like?  I always find myself reading my mom's old American Craft and Ceramic Monthly magazines in the bathroom, which illustrate these hilarious processes for ceramic effects like tying a rope around a pot for texture or something. I started approaching painting in a similar way, so I spend a lot of time experimenting with ways to make the acrylic more fluid and alive. I hate being careful and sanding and pretending like I know how it should end up. I pour, soak, peel, airbrush, use squeegees…really anything goes, especially in the beginning. Painting's old; you have to get a bit kinky.
What artists are you interested in right now?  Matisse cutouts have become something of a guide for me. I also think a lot about Malevich's late figurative work. And I've stolen so liberally from Mat Brinkman's comics that I'm not sure what's my own invention and what's his.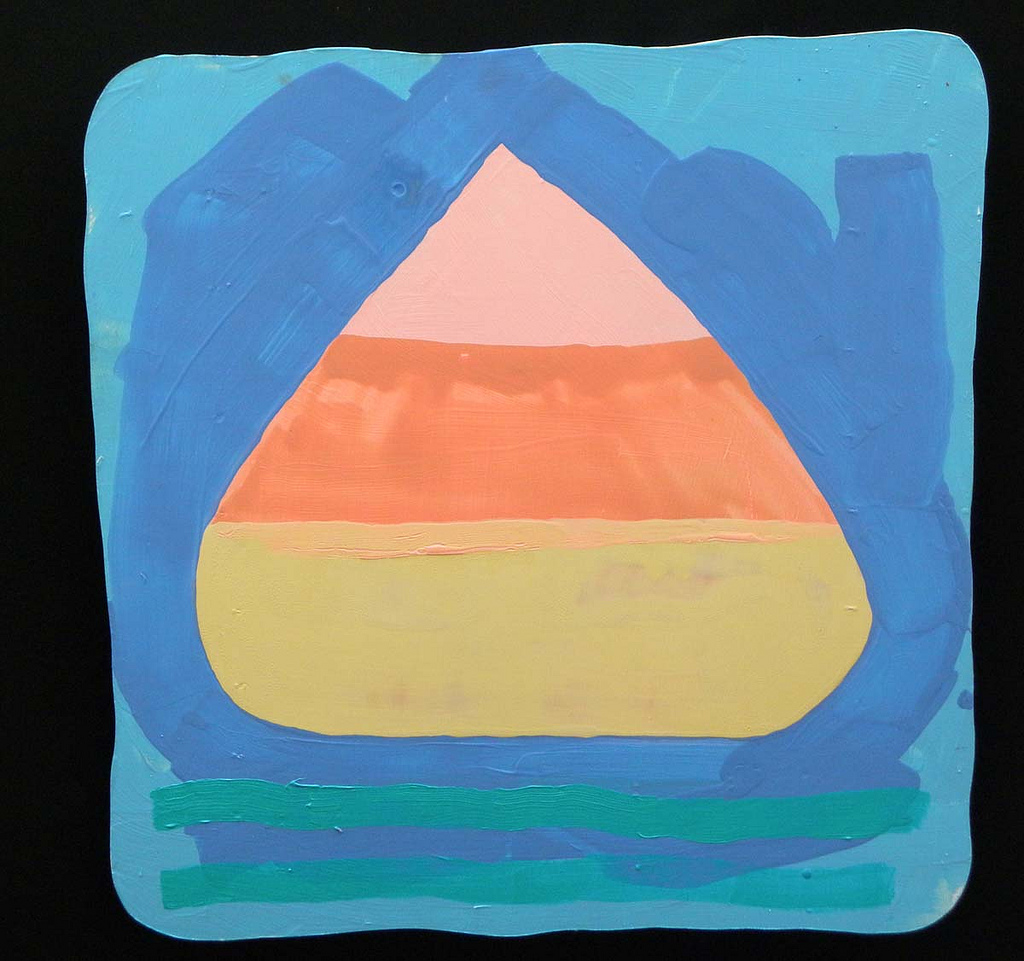 What are your thoughts about the art scene in Virginia Beach?I guess besides the typical pastel beach painting set, it's mostly just "Street Artists", which would be fine if their work wasn't just as mannered and predictable as the former. But I guess that is generally the rule no matter where you go; I mean, we don't really remember any cubists besides Picasso and Braque and maybe Juan Gris, but there were a ton of them. They were just trendy painters superficially jumping onto the gray angular look to impress their buds.
What was the last exhibition you saw that stuck out to you? There are a lot of bad art fairs around here filled with faux impressionists and slick boat paintings, but the last one I went to in Norfolk had an artist named Hollywood Racecar who did super casual paintings of ice cream cones, watermelons, the HBO logo…really anything she wanted to… Someone tried to tell me she's mentally disabled, but I'm convinced she's one of the most badass painters around in any context. There was also this old woman who made super geometric paintings on hexagon shaped canvases which was awesome because I often wonder what the world would be like if it were filled with old Sunday Neoplasticists and leisure Suprematists rather than Impressionists.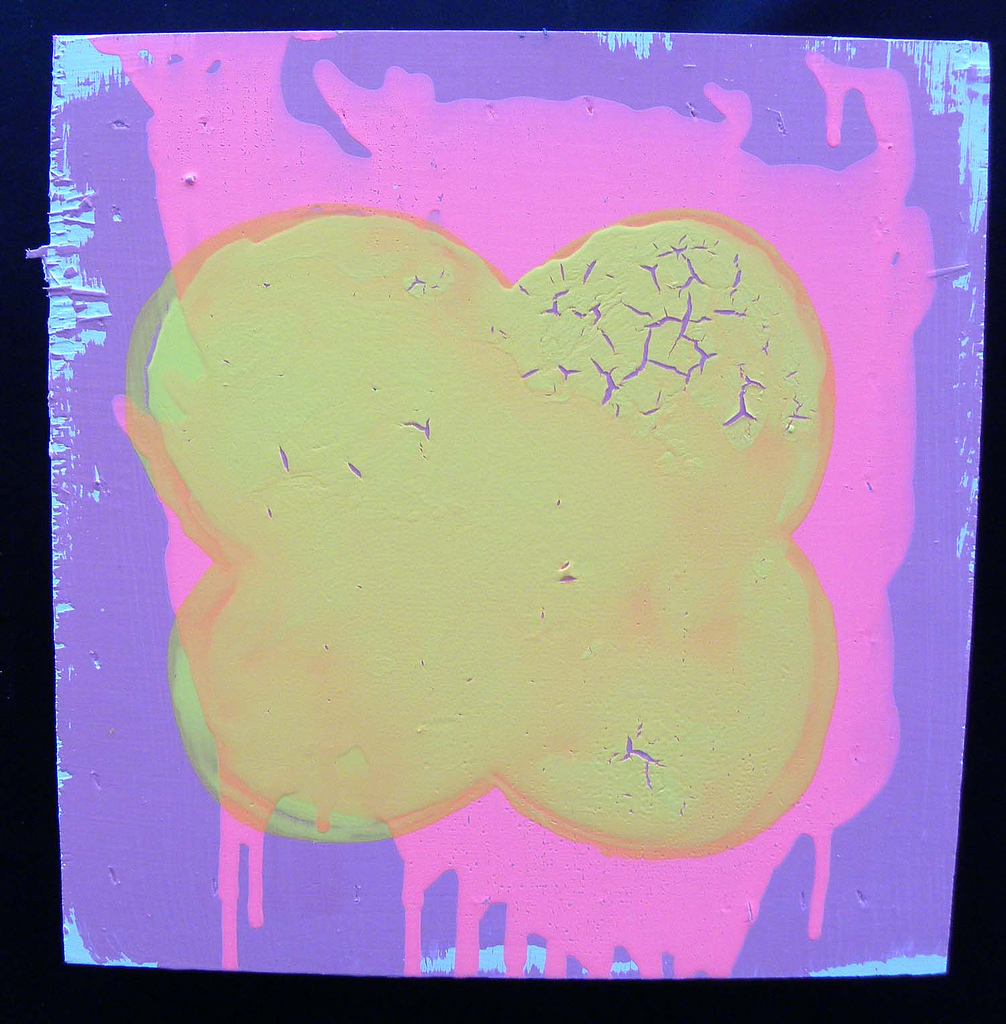 What do you do when you're not working on art? I play tennis. Sometimes I try to hit on beach girls at local bars, so I can understand post art school mating habits. Usually mega buff Navy dudes cut in, which is kind of a relief since we never like the same music or movies, and they always ask me what my job is, and in the "real world" painting isn't a satisfactory answer.