Cecilia Salama's work deals with the isolation of contemporary society due to an ever increasing level of digital-based interactions. Constructed entirely of synthetic materials, the works function both as fully realized individual pieces and as a cohesive statement touching on a range of universal human experiences including fantasy, displaced desire, romance and delusion. In contrast with these age-old sentiments that have inspired artists throughout history, Salama's work also hones in on the very contemporary dilemma of digital convenience creating a new kind of loneliness that no previous generation has grappled with. The back and forth between materiality and painterliness, the computer and the wall, and specifically the use of manufactured, mass produced materials all convey deeply personal, private, and unique experiences. Salama has presented her work in several solo exhibitions at venues including Art Baby Gallery, Arts & Leisure, The Java Project, and Rice University, in addition to numerous group shows at venues including Regina Rex, Platform Gallery, Greenpoint Terminal Gallery, Good Work Gallery, Transfer Gallery, Anna Jill Lüpertz Gallery, and SoHo House. She received her BA from Brown University. She lives and works in New York.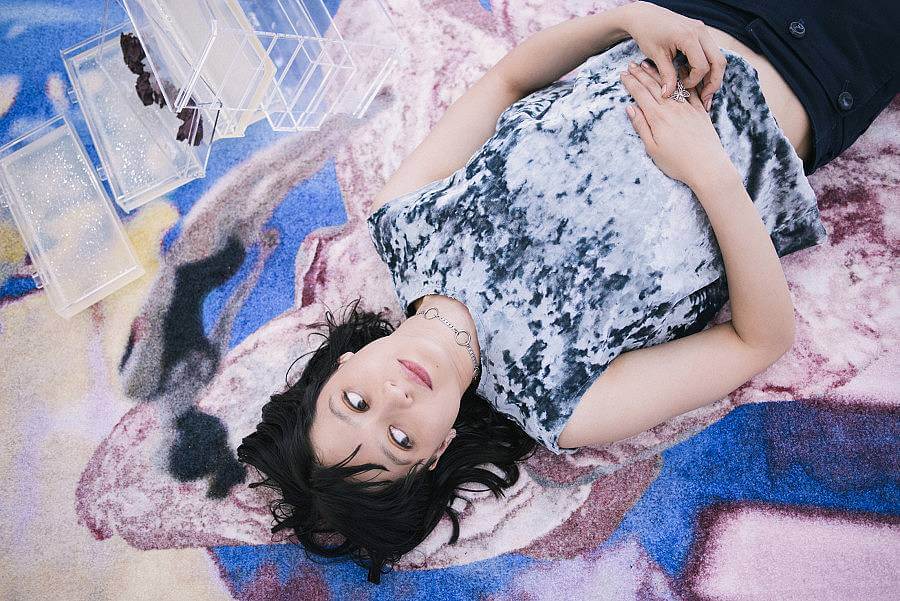 Tell us a little bit about yourself and what you do. I'm a sculptor and a video maker ~ I grew up in London, and live in New York now. My primal astrology animal is a hermit crab. I am into sparkly nail polishes and am currently reading Kelly Lake Store by Chris Kraus.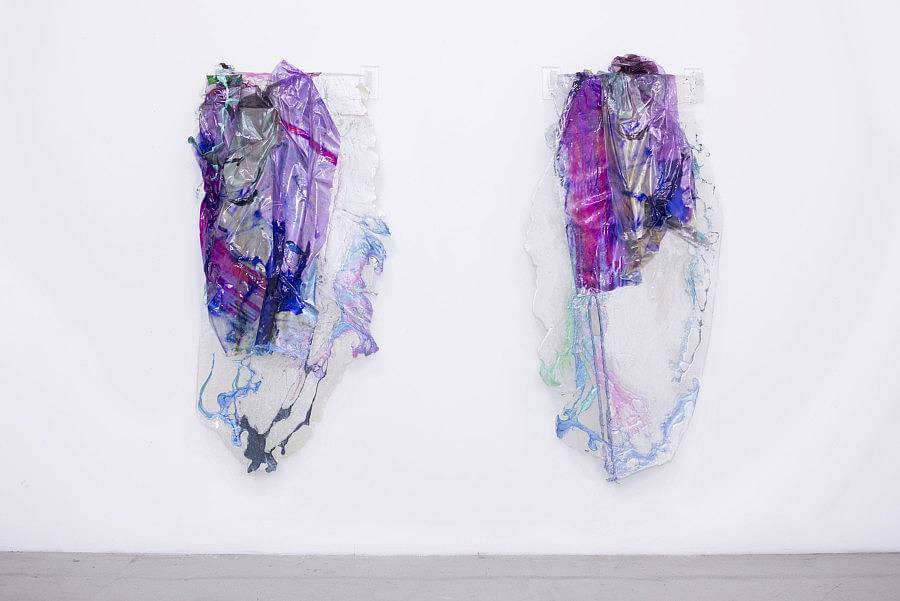 What are some recent, upcoming or current projects you are working on? I am curating a couple of shows in the fall, one at Greenpoint Terminal Gallery in September and one at 315 Gallery in October, which should keep me occupied for a little bit. I just had a solo show in July and a book come out so had a big push in the studio for that. Right now I'm trying to fine-tune and perfect things, and start preparing for a new series.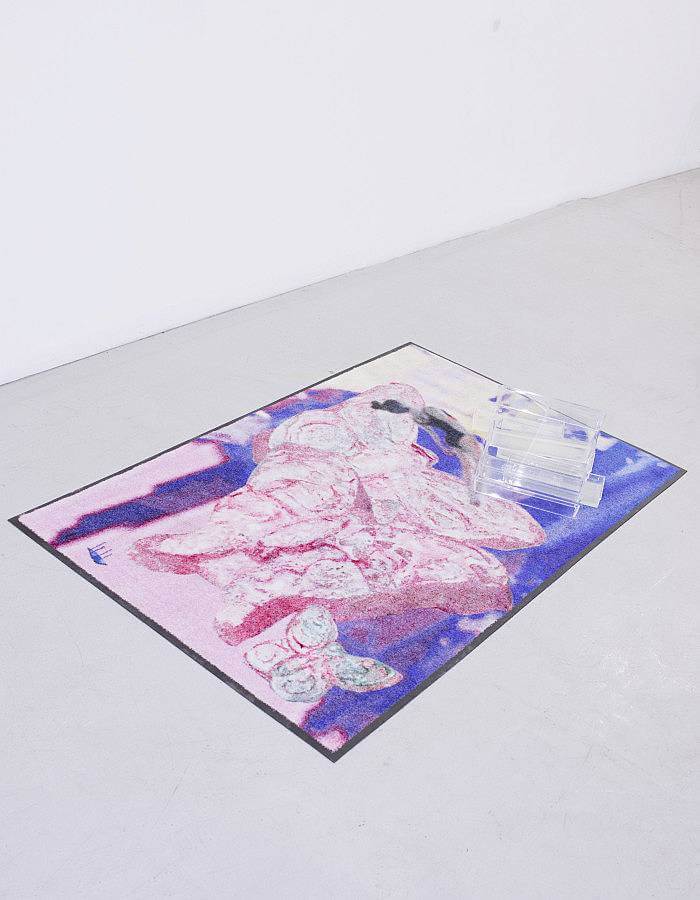 What is one of the bigger challenges you and/or other artists are struggling with these days and how do you see it developing? For me, it's like a fire triangle except sub in logistical things: space, money, time. To be honest I think at least in larger in cities it is probably getting worse to maintain an art practice. Sometimes I think about moving out to the countryside, if I didn't feel so alone.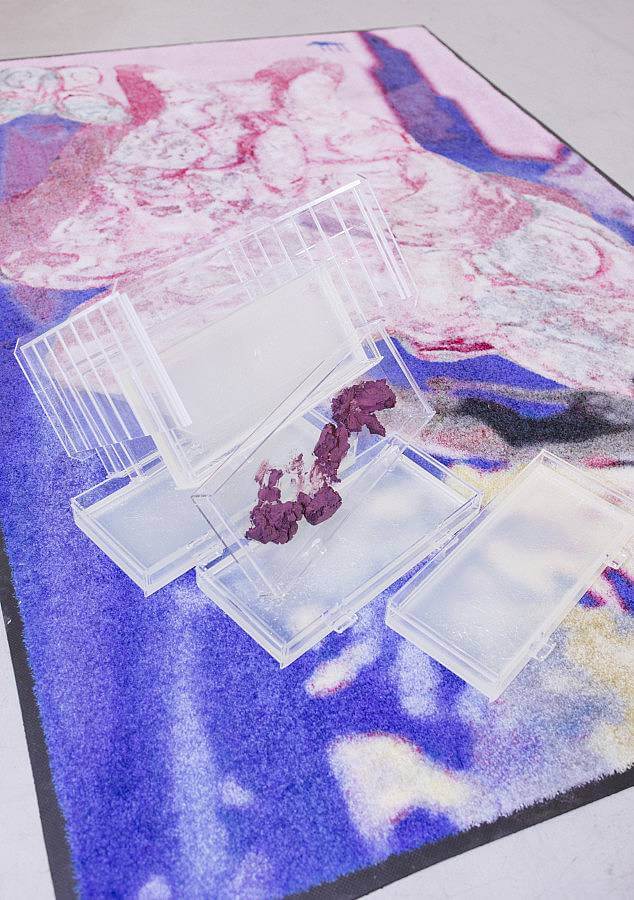 How did your interest in art begin? I guess I was 15. Our substitute art teacher Mr. Coleman had just told me my idea for a clay sculpture bust was terrible. He pushed me into making these incredibly detailed sketchbooks and moodboards. He gave me resin, latex, plaster bandages, wax, cement, and rubbers to work with. I would never have found my style of creating were it not for those teenage material explorations.
If you had to explain your work to a stranger, what would you say? I would say it's about romance and loneliness and delusions, and that I use a lot of rubber, latex and iridescent paints… and then I'd tell them to touch it.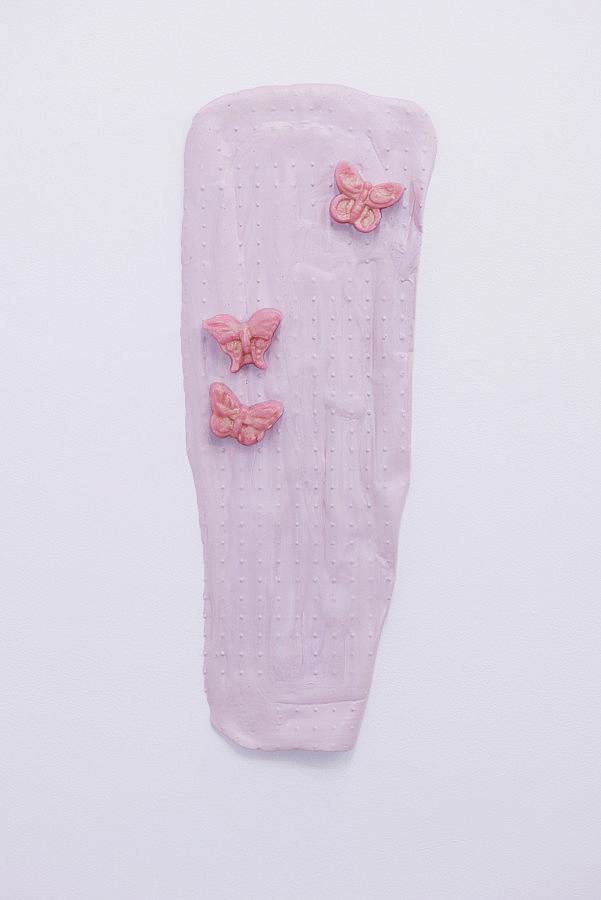 What materials do you use in your work and what is your process like? My process stems from an original digital collage, which I then bring into other media. It is in my videos, it is printed into rugs and gym floor material, and on adhesive transparent vinyl which I then cast into rubber pours on the floor. These become my "fantasy towels". Other fantasy dream-house pieces accompany these, such as pastel and metallic latex-painted pull-up bars, intimacy shades (curtains), and jewelry organisers with the drawers filled up with resin and synthetic hair.
Tell us a joke. I don't know many jokes but isn't there one that goes "people can lick too"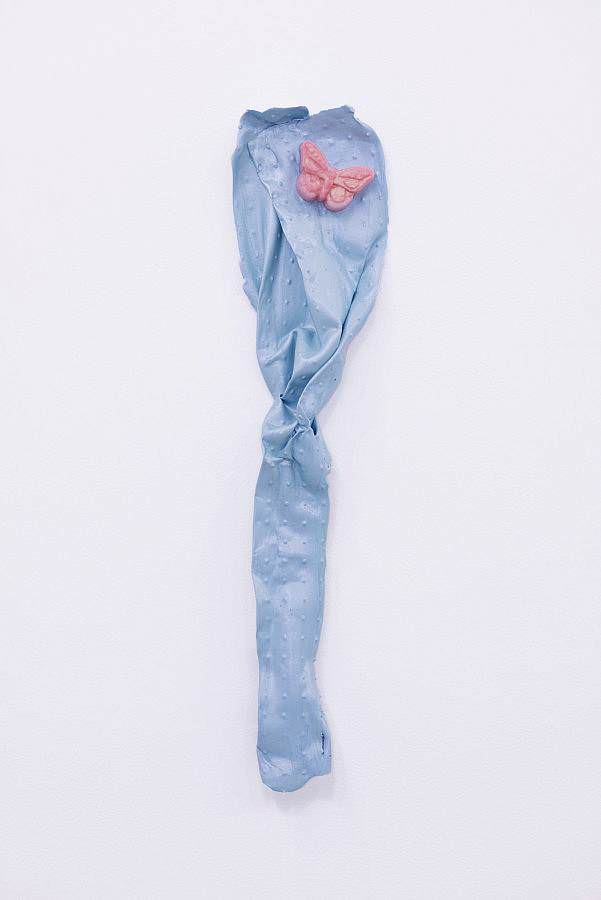 What artists are you interested in right now? Rachel Rossin, Christine Brache, Alex Da Corte, Leigh Ledare, Kate Hardy.
What's your favorite thing about your city? Being in such close proximity to all my friends, and 24-hour supermarkets.
What was the last exhibition you saw that stuck out to you? There have been two this year, firstly the Chelsea Culp show at Queer Thoughts ~ I could keep staring at the intricacies within those pieces for hours. Secondly while I was in Berlin for a show I saw Bunny Rogers's work at Societé about Columbine, it felt so complete. There were so many different aspects within the show that came together so perfectly – the video, the fake snow, the apple candles, the cafeteria setting.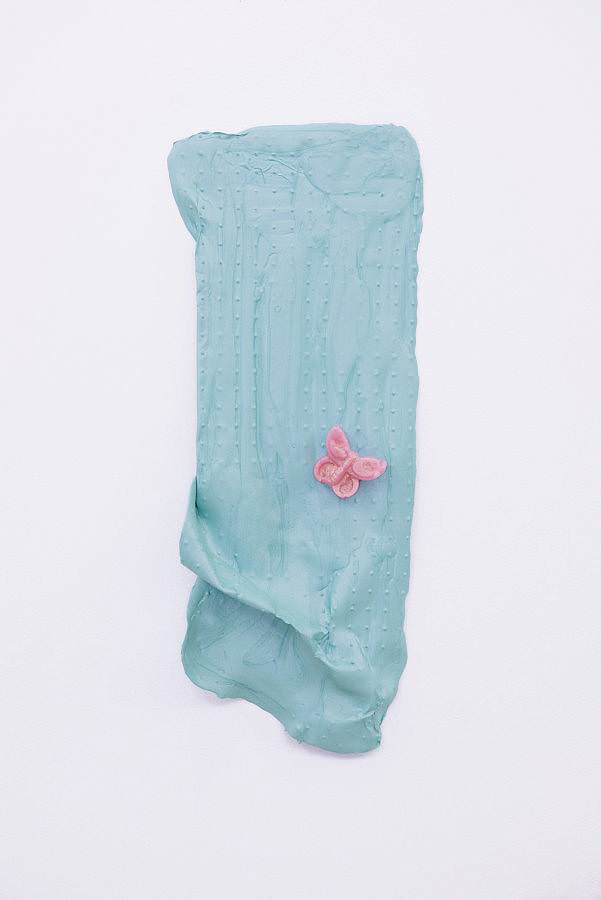 What do you do when you're not working on art? Playing with Boy Rose, my gecko, making home improvements, practicing my euro step.
If you hadn't become an artist what do you think you'd be doing? I think I'd be a therapist. Being a Cancer sun sign with a rising sign also in Cancer I've got that empathy thing down pat. Plus I love trying to fix people's problems.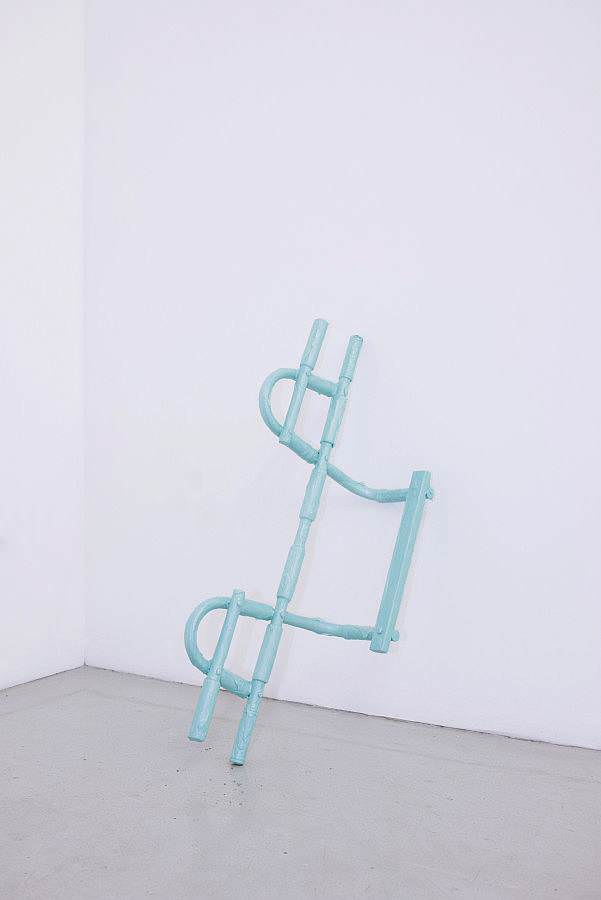 What are you listening to right now? Mazzy Star, The Cranberries, Deniece Williams, Des'Ree
If you could live in any time period, which would you choose and why? I'd live in the future where hopefully women would have autonomous control of their reproductive system.