Brion Nuda Rosch lives and works in San Francisco, California.  He was a 2009 recipient of the Artadia Award.
Tell me a little bit about yourself and what you do. I wake early, drink tea and walk to work where I arrange, manage, install and prepare artwork at Creativity Explored. Most evenings I return home and make collages or I ride my bike to my studio and work on sculpture. The day-to-day and the mundane inspire me; works of art are just moments or minor adjustments away from occurring. I attempt to find brief periods of time where these interventions present themselves.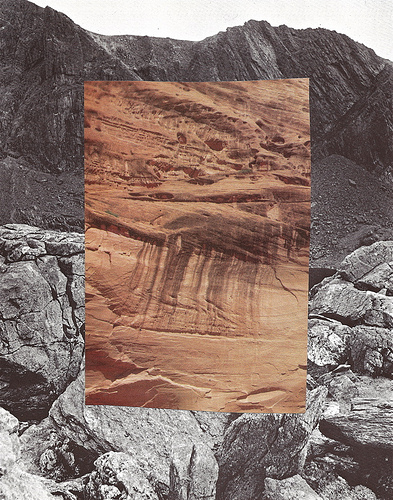 What materials do you use in your work and what is your process like? I use found book pages, wood, drywall, and house paint. A selection of material is followed by a set of rules that dictate a series of adjustments.
How has living in San Francisco affected your art practice? Spending time moving very often while I was younger, I can only relate to having matured here as a young man, San Francisco is a place I have really settled into. At the same time I have settled into my work (and have matured into a young artist). There are moments when I feel my work resonates with what is happening here and in other instances I feel as tough I am on another planet.
What are some recent, upcoming or current projects you are working on? This past year I have taken part in various group exhibitions, a solo exhibit with DCKT in New York, and most recently I finished a residency with SFMOMA's Open Space. I am currently in the process of preparing for multiple projects and exhibitions. I am working with Chris Sollars as Arthur Allan for an exhibit at the San Francisco Arts Commission Gallery in January. DCKT will present a new body of work (collages) at the Armory in New York next March. I will be taking part in an exhibition and a series of discussions at Yerba Buena Center for the Arts next summer. Also in the summer, a catalog will be released for the Artadia exhibition at The Atlanta Contemporary Art Center. And in the fall I will have my second Solo Exhibit with my San Francisco gallery Baer Ridgway Exhibitions.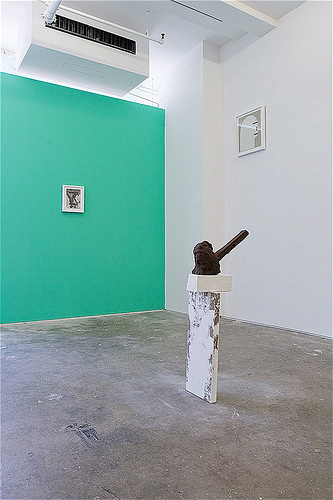 How did your interest in art begin? I would attempt to draw the faces I saw in the shadows of my room at a very young age.
If you had to explain your work to a stranger, what would you say? I may simply (lie) and explain that I am a carpenter, because anyone can envision something being built.
What do you want a viewer to walk away with after seeing your work? I would hope that the viewer took a moment to consider the work, and that the work created the desire to slow down to view their surroundings. I read somewhere that the average visitor to the Grand Canyon spends thirty to sixty seconds looking at the natural monument they spent hours and hours (sometimes days) driving to see.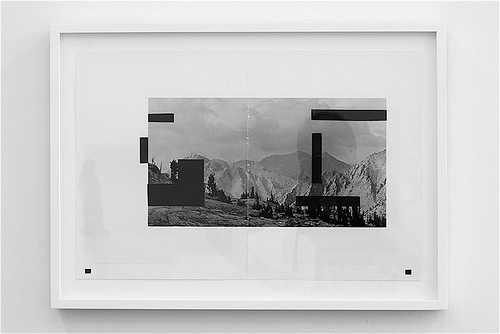 If you hadn't become an artist, what do you think you'd be doing? Drugs
What were you like in high school? An average athlete with failed ambition for competition thus presenting a conflict with the other "jocks". High School was very weird.