Austin Eddy is a painter living and working in Brooklyn.  He earned his BFA from the School of the Art Institute of Chicago.  Austin had a solo exhibition this past summer at Important Projects in Oakland.
Tell us a little bit about yourself and what you do. My name is Austin Eddy, I was born in 1986 in Boston Mass. I went to high school at the Cambridge School of Weston and graduated in 2005. From there I moved to Chicago to attend the School of the Art Institute of Chicago. I graduated from there in December of 2009. I stuck around Chicago working as a dog walker and making paintings. I finally moved to New York in 2012, still here. Living and making work in Brooklyn, for money work I do freelance install for a few galleries and pick up studio assistant work here and there. But really I am just loving life and trying to live the dream.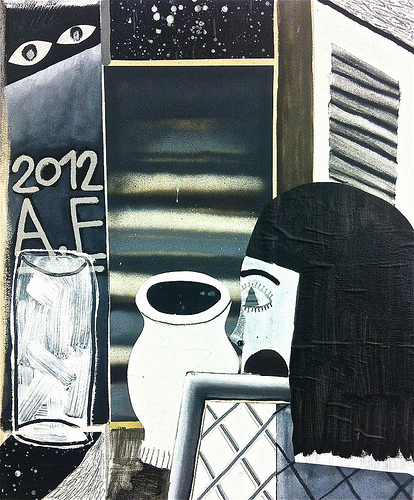 If you had to explain your work to a stranger, what would you say? My elevator line would be: I make black and white paintings of people in places that are about romance to varying degrees.
What kinds of things are influencing your work right now? A lot of the work I am making right now is influenced by the relationships I am developing with people I meet and the people I love.
What do you do when you're not working on art? When I'm not in the studio working on art, im usually looking at art, thinking about art, and going to people's studios to talk about art. And then there is the going out thing that happens quite a bit as well, but I still end up thinking and talking about art. Really just always "working on art."
How long have you lived in New York and what brought you there? I have lived in NYC for almost a year now, I moved here to try something else out and do more in my life. Get away from some things I needed to get away from. It kinda worked out.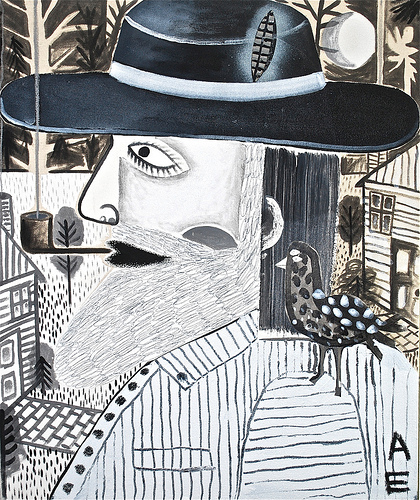 If you had one wish what would it be? If I could have one wish it would be that my wish comes true, and I don't think you can tell anyone what that wish is otherwise it wont come true.
Top 3 favorite or most visited websites and why? My top three most viewed websites are:
1. Google- It is a window into the world of information that I don't have or know. Plus it can find out way more stuff than I can way faster. Oh and I have an email address through there too.
2. Facebook- all my friends are doing it.
3. OtherPeoplesPixels because I update my website on there and I have another email address through them on there.
They are all used for staying connected.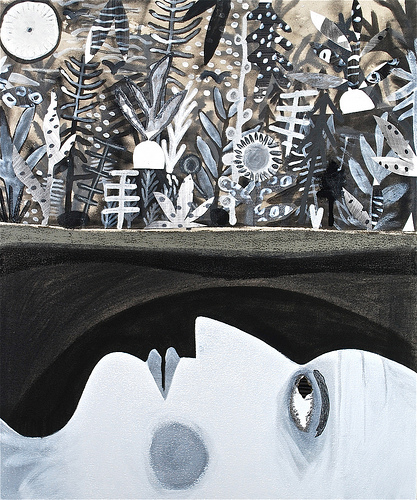 If you could go anywhere in the world where would you go and why? I would go to Atlanta Ga. because my girlfriend lives there and I really like spending time with her. She is really inspiring.
What are you really excited about right now? Being in love, its pretty awesome.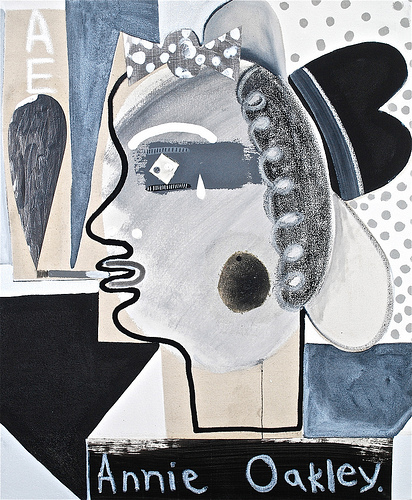 What are your plans for the next year? I don't really have a real plan for the next year, the general idea is to stay afloat and try and keep doing what im doing.
If you hadn't become an artist what do you think you'd be doing? Cowboy.