Andrey Bogush is a Russian-born visual artist currently based in Imatra, Finland. He holds a Bachelors Degree in Psychology from St. Petersburg State University and studies Visual Arts at Saimaa University of Applied Sciences.  Recently, his Rainbow series was included in the second volume of The Collector's Guide to Emerging Art Photography published by Humble Arts Foundation and exhibited during the 26th Hyeres International Festival of Fashion & Photography.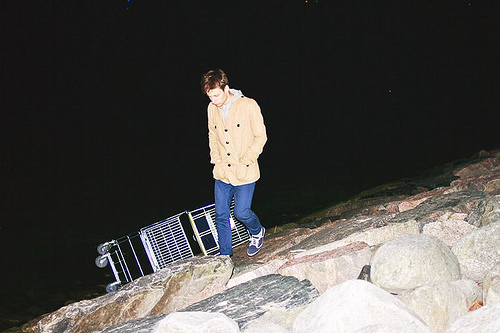 What materials do you use in your work and what is your process like? It's usually a process of making snapshots, then visibly changing them in Photoshop. The final product can be a print as well as a digital image on the screen.
What kinds of things are influencing your work right now? Tumblr imagery, vernacular photography and video, homemade porn. I'm super interested in being a viewer nowadays.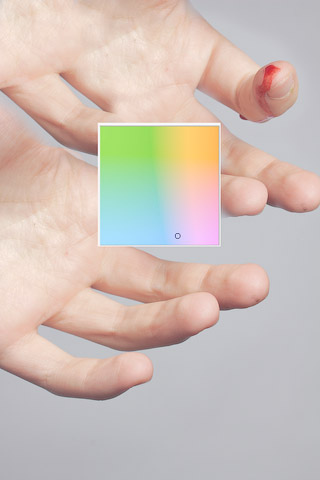 What are some recent, upcoming or current projects you are working on? Currently I'm working on my Color Pickers series and I'm also at the stage of conceptualizing my next project, which will include a video documentation of stones thrown into water.
How has your work developed within the past year? It all started from overlaying Rainbows on photographs and then moved to Color pickers. In some sense, it's an exploration of using a cliché and a banal object to make a conventional photographic series.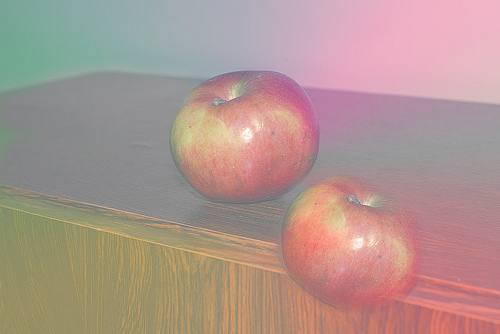 What artists are you interested in right now? What now come to my mind are, for example, John Baldessari, Fischli and Weiss, Elmgreen and Dragset, Collier Schorr, Vik Muniz, Anne Collier, Lucas Blalock, Kate Steciw, David Benjamin Sherry, Elad Lassry, Sam Falls, Inka Lindergård and Niclas Holmström.
What do you do when you're not working on art? Tumblr, reading about Russian politics, being a forester, gardening, cooking, working out and biking. Currently I'm into looking for/finding a nice decorative waterfall or a mist maker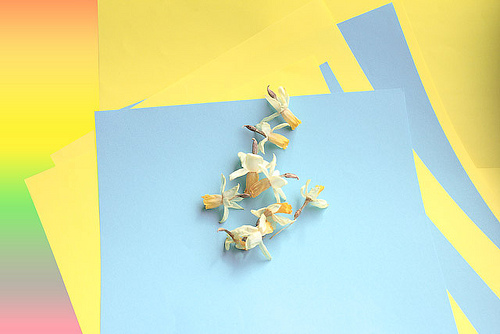 What are your plans for the next year? Buy a fridge, skiis and probably an electric oven. Move to Helsinki. Get more into video art/art theory (last half of the year I was rather out of conventional art subjects). Thinking about making a photo-book but still deciding if it shall only be an iPad version or printed as well. Maybe I will start working with gifs.
If you could go anywhere in the world where would you go and why? I'm longing to go to pretty much any warm place on the earth, especially to near ocean and nature. Finnish winters make me feel a bit sick.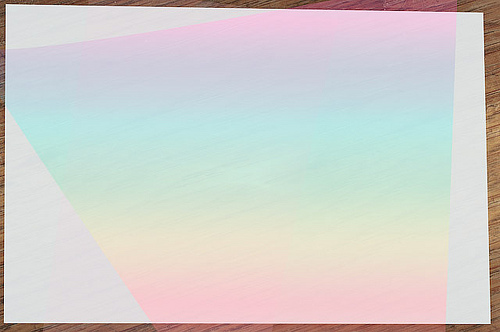 If you hadn't become an artist, what do you think you'd be doing? Doing something in psychology (since I have a degree in it), maybe teaching and/or tutoring Holotropic Breathwork sessions.
Favorite music? My usual playlist includes a mixture of some avant-garde / classical / pop / minimal / electronic / house music. But it depends, sometimes I listen only to Bach for several weeks.