Anders Ruhwald (born 1974, Denmark) lives and works at Cranbrook Academy of Art outside of Detroit, USA. He holds an MFA from the Royal College of Art in London in 2005.
Solo exhibitions include "The State of Things" at The Museum of Art and Design in Copenhagen (DK), "You in Between" at Middlesbrough Institute of Modern Art (UK) and several gallery solo-shows in New York, London, Paris, Hong Kong, San Francisco, Chicago, Stockholm, Copenhagen and Brussels as well as numerous group exhibitions around the world.
His work is represented in the private and public collections internationally including The Victoria and Albert Museum (UK), The Denver Art Museum (USA), The Detroit Institute of Art (USA), Sevres (France), Icheon World Ceramic Center (Rep. of South Korea), The British Crafts Council, The National Museum (Sweden), The Museum of Art and Design (Denmark), Le Musee des Arts Decoratifs (France).
In 2011 he was awarded the Gold Prize at the Icheon International Ceramics Biennale in South Korea, as well as receiving a Danish Art Foundation three-year work-stipend in 2010 and the Sotheby's Prize (UK) in 2007. Reviews include major publications the Guardian (UK), Wallpaper (UK), Artforum.com (US), Sculpture Magazine (US) and Avenuel (Rep. of S. Korea).
Ruhwald has lectured and taught at universities and colleges around Europe and North-America and has held an associate professorship at the School of the Art Institute of Chicago. Currently he is the Artist-in-Residence and Head of the Ceramics Department at Cranbrook Academy of Art in Michigan, USA.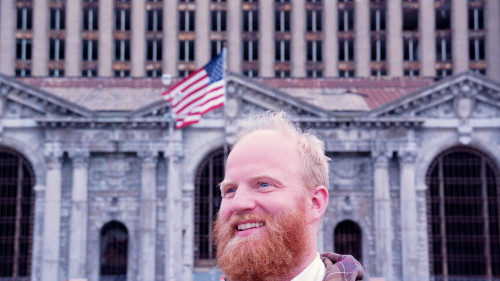 Tell me a little bit about yourself and what you do. I have a double life. I am a studio artist who is also the Artist-in-Residence and Head of Ceramics at Cranbrook on the outskirts of Detroit. I make my work and I advise my students on their ideas and work. Some times these things are separate, but most of the time this happens concurrently. I have my studio in the same building as my students have theirs. We share the same facilities and have continuous conversations about the work we are doing. As an example: While I am writing this interview, my students are coming in to ask advice on the work they are installing for the MFA show and so today I am running between my computer and the Cranbrook Art Museum.

What are some recent, upcoming or current projects you are working on? I am currently working on finding a building in Detroit to make a permanent piece of work in. Last year a friend reached out to me with the idea of him helping me engage a project where I would take over a building in order to fully change over the interior and make it into an immersive experience. I am currently short listed for a Knight Foundation Grant to make it happen and so we shall see. The idea is to leave the exterior intact and only work on the interior of the building. We are still in the early stages of the project and much will depend on the kind of building we eventually find, but it is something that I am very excited about at this point.
Another project is a group show at Volume Gallery in Chicago. We are six artist/designer (groups) that have been asked to work with 12 object typologies—two each or several in collaboration—and have extensive dialogues around the objects that we do. The show just opened and is a really interesting mix of objects. It is an exciting group of people: Jonathan Mueke, Leon Ransmeier, Tanya Aguiniga, Jonathan Olivares and RO/LU.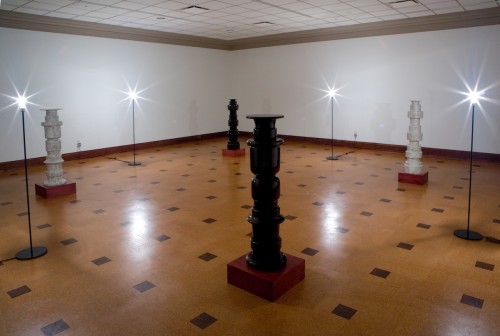 How has living/working in Detroit effected your art practice? I don't think I will know until much later. I came to the Detroit area because of Cranbrook, but have since then fallen in love with the city of Detroit. As part of the gig at Cranbrook, I live on the campus, so I live in this modernist monastery built by Saarinen in the 30s and the 40s. At the same time I have a strong affinity to Detroit and everything that city is, have been and might be. It is a super interesting place right now and so complicated. I will always be a foreigner here and lay no claim to the city, but I am drawn by it and try to engage.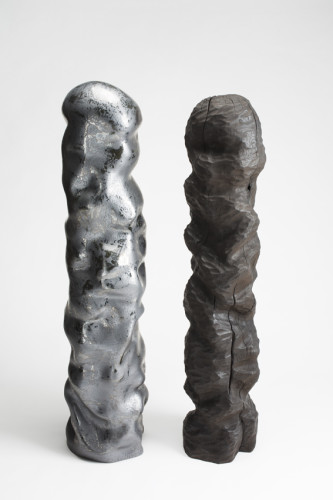 What kinds of things are influencing your work right now? I think a lot about the structure music and the strategies for making it. I listen to a lot of different kinds of stuff, ranging from manipulated field recordings to punk and find a lot of value in underlying attitudes imbedded in these various outputs. I like to think about how the structure of an artwork and a piece of music can be similar. Recently I have been using structures from certain tunes or albums to think about how I organize my ideas and put them into material.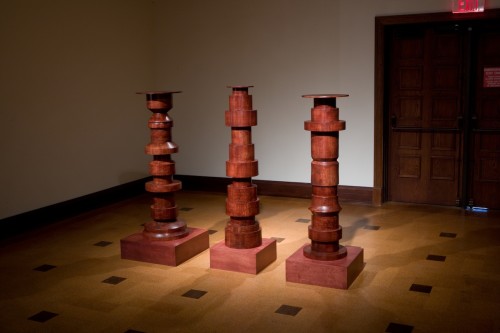 How has your work developed within the past year? I think my perspective might have moved inwards a bit. Or at least I am placing more value on immediate experiences and how they might inform what I do. This is the first time I have lived in the same city for more than three years since I was 15—I am 39 now and I moved around a lot before I came here. Because of that I think I have begun to observe the small differences and how stuff changes over time. There is a positive idea of uncertainty hidden in this and I am really interested in those subtleties.

If you had one wish what would it be? That all my friends and family would live in a bikeable distance from our place.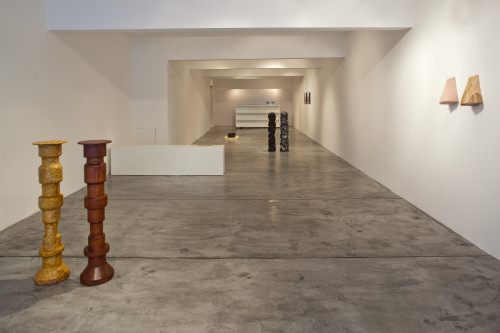 Favorite music? It's all over the place but right now these are a few of the things I am listening to:
Toumani Diabaté: The Mande Variations
Vandermark 5: A discontinuous line
Perfect Pussy: I have lost all desire for Feeling
Husker Du: Land Speed Record
BJ Nielsen: Fade to White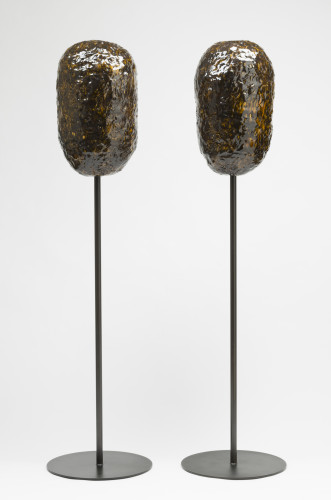 If you hadn't become an artist, what do you think you'd be doing? A professional yet broke gambler or a forester.