Adam Parker Smith lives and works in Brooklyn.  He received his BA from University of California at Santa Cruz and his MFA from the Tyler School of Art.  His work has been exhibited throughout the U.S., Canada, Europe and Asia.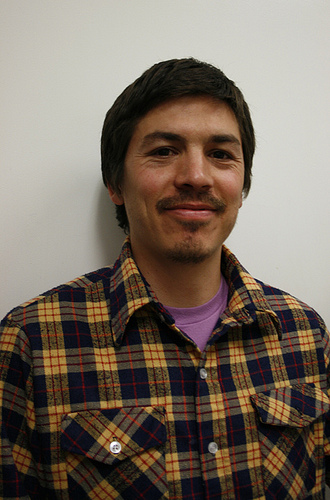 Tell us a little bit about yourself and what you do. I am from California. I live in Brooklyn.  I make sculpture.
If you had to explain your work to a stranger, what would you say?  I make art man.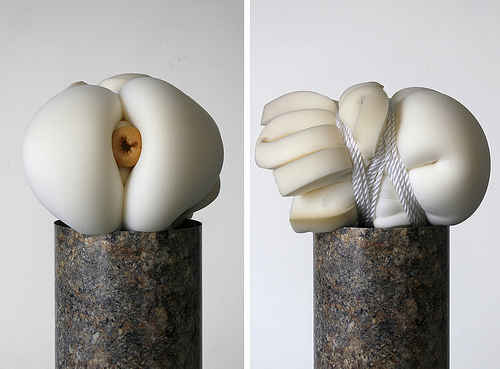 What kinds of things are influencing your work right now?  Sex in general is always fascinating for me.  Death is also interesting.
What is one of the bigger challenges you're struggling with these days, and how do you see it developing?  I think that coming up with ideas is my biggest challenge. This is why recently I have started purchasing ideas from other artists. "Untitled (Kanye Shutter Shades)" is a piece that came from an idea sold to me by my friend Brent Birnbaum for $200.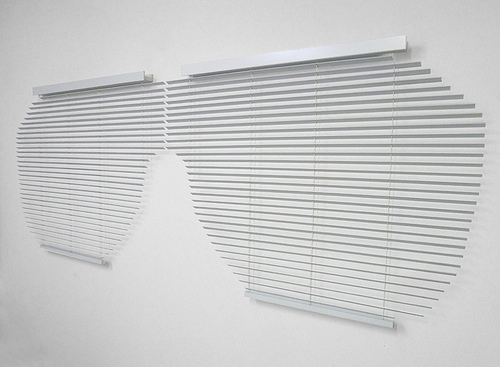 What do you want a viewer to walk away with after seeing your work? My work in bubble wrap.
What do you do when you're not working on art? I like to run. It helps me relax and think.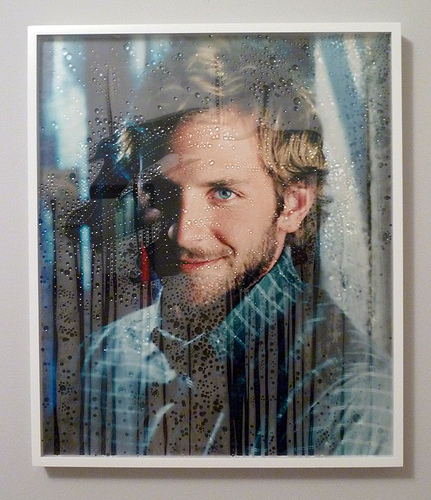 If you had one wish what would it be? I would like to be 2.5 inches taller.
If you hadn't become an artist, what do you think you'd be doing? Ornithologist.  I really loved watching birds when I was young.  I still do.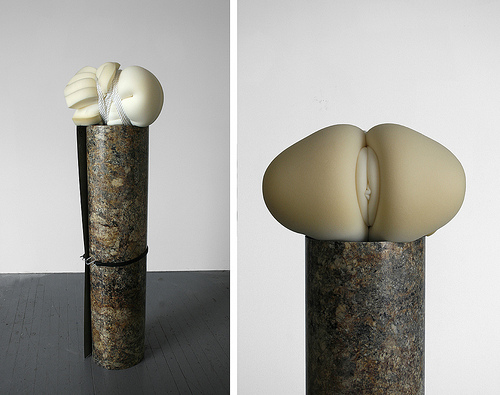 If you could go anywhere in the world where would you go and why? Home to see my folks.  I miss those guys.
Any current or upcoming shows we should know about? I will be doing a show with Ever Gold Gallery in San Francisco in November and with Storefront Bushwick in January.